The MGA With An Attitude
PAINT COLORS, NON-STANDARD for MGA - PT-150F4
FEENEY GREEN - The Second One
---
On 11/1/2013, Steve Brannan <!-brannan6 at hotmail.com-> in Orlando, Florida, USA wrote:
".... one picture taken inside the shop before sanding and buffing. Feeney Green is a strange color and these pictures taken with flash under fluorescent lights really don't do it justice. One more of the dash panel without flash inside the garage. Almost black in color".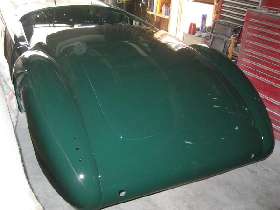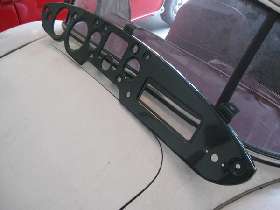 On November 08, 2013, Steve Brannan wrote:
Here are a few more pictures in daylight.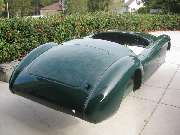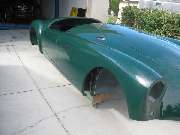 On January 01, 2014, Steve Brannan wrote:
"Here are some pictures. Color is Feeney Green with black interior".