The MGA With An Attitude


MGA Guru Is GOING MOBILE - (October 16 - October 31, 2017)


Monday October 16, 2017:
Couple of stops at tire shops this morning, but so far no luck on the trailer tires. Then a late morning visit to Gerard Geraci's office in Winfield, Illinois. Hey, nice office. Priorities first? I got my car on the lift to change oil in the gearbox and differential (like every 3 or 4 months). Last done on 5th of July in Anchorage, AK, but that was 14,000 miles (a couple thou too much).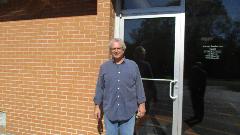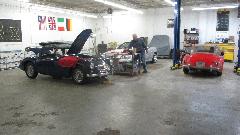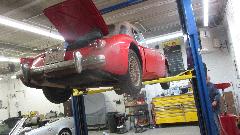 A little reminder to drain the water out of the tool box (collected while changing the trailer tire Saturday night). Then we got to tinker a bit with Gerard's Twin Cam, checking cam to tappet clearances. We did one side, and so far it looks good like no adjustment required. He will leave the other side for a Saturday tech session with a few more Twin Cam friends.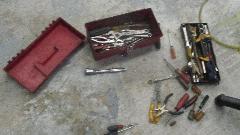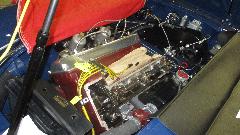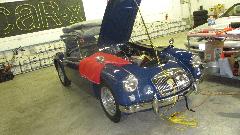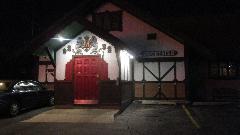 In the evening we had the monthly membership meeting with Chicagoland MG Club at Macks Golden Pheasant in Elmhurst, Illinois. This one happened to be the club anniversary meeting with cake and champagne to celebrate 41 years since organizing in late 1976. Our old friends and long time club members Reinout and Henneke Vogt were also celebrants this evening, as they were soon moving to Atlanta, Georgia. After the club meeting a few old friends go together in the bar for a little more chat before heading home. Then we were heading 25 miles north staging for tomorrow's appointment.

Tuesday October 17, 2017:
We had a mid morning appointment with Matthew Shemluck in Hawthorn Woods, IL. His 1974 MGB reportedly had some carburetor problems and wasn't running well. Lots of original emissions control parts were missing, some by intention, and other parts were not properly plumbed. It was obvious that vacuum advance, crankcase ventilation, fuel vapor recovery and anti-run-on had all been defeated. So there was extensive discussion about restoring anti-run-on, which would include the fuel vapor recovery parts, and vacuum advance which would improve throttle response and fuel economy, and more important what was required to restore Positive Crankcase Ventilation, which is important for health and survival of the engine. Then time for a lunch break.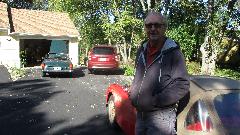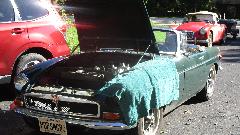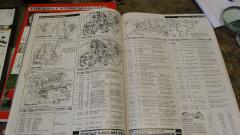 Some of the missing parts were not to be found immediately, but at least we could give it a tune up so it could run better. Both carburetors were running quite rich. Remove air cleaners to have access to the mixture screws on the HIF carburetors. Adjust fuel mixture, synchronize air flow, and set idle speed, but it sounded like it was running on 3-1/2 cylinders. Did compression test and got 146+/-2 psi on all four cylinders, very good. Cleaned the dirty spark plugs and checked resistance in the HT wires and distributor cap. Hmmmm. Resistor wire for the coil lead, and solid wires for the spark plug leads, but good continuity regardless. All back together with a bit more fine tuning, and it was running well. Took it for an extended test drive, and got the victory shot with the big grin on the driver. Apparently it runs much better now.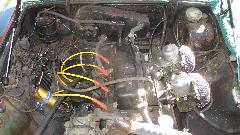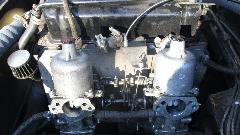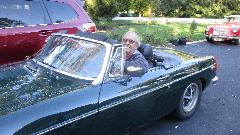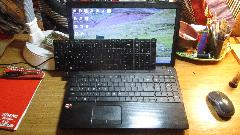 Still needing vacuum advance and crankcase ventilation and vapor recovery with anti-run-on parts, some hopefully to be found and other bits to be purchased. We think the owner knows what to do from here on, so we took the rest of the day off for more casual chat. Finally ordered up a pizza for dinner, and got back to work on these photos and notes. And I got my new keyboard intalled, so I can use all the keys again. What a relief!

Wednesday October 18, 2017:
Spent the entire day plotting 63 shops we haven't visited yet in Illinois. If the weather holds, we may be haulin' tail around Illinois for the next week.

Thursday October 19, 2017:
Busy day shop hopping. First up was Northshore Sportscars in Lake Bluff, Illinois. I've been here a few times before, just never got the pictures. Most of what you see in the showroom is for sale.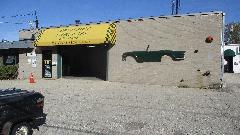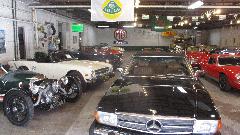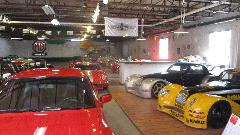 Full service for your vintage British cars, and heated indoor winter storage space. Body work and painting and interiors is farmed out to other local business, so they can provide full restoration services.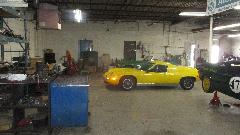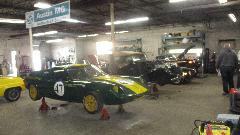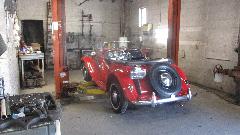 Then we were off to Imports Unlimited in Highland Park, IL where they specialize in Jaguar for 40 years, but also service other vintage British cars.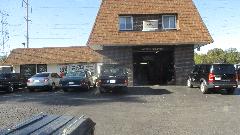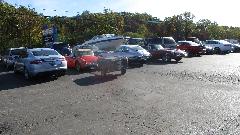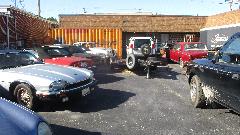 Not far away was Sportscar M&R in Glencoe, IL. This is a one-man shop that has been slowing down in recent years. Still two MGs in the garage, and a chopped and slammed Crosley that he used to drive regularly (but not recently). He also has the place next door with a few more cars there.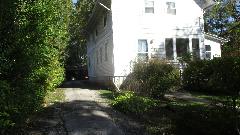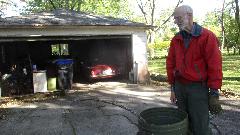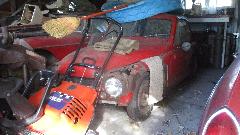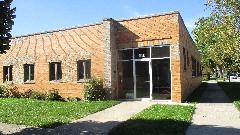 International Classics, LLC in Skokie, IL was a puzzler. Current resident of the building claims to have been here since 2014, and does recall that it used to be a car shop. The International Classics, LLC web site still exists, and the phone message still says "Thank you for calling International Classics". I will have to try calling this one back during business hours.


Addendum December 1, 2017: After a personal reminder, I called again and had a chat with the owner Bernie Behrens. He confirms that they were at the Skokie address for 25 years, but three years ago they moved to Freeport, IL. The phone number is still valid, and the web site is still correct in all respects except for the current business address. They have some web site menegement issues, but hope to get that fixed soon. I put them back on the wish list for a visit to their new place as soon as we might get back to Illinois again.


Meanwhile, please check out Illinois Historic Vehicle Preservation Association. This is a concerted push to get younger people involved in preservation and restoration of historic vehicles, and it is strongly supported by International Classics, LLC.


Then we were off to visit my favorite engine shop, Apex Automotive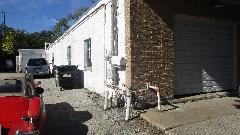 Engineering in Bensenville, IL. I've had engine work done here since the mid 90's, always good work and prompt service. Say hello to the owner Bill Truesdale, as sharp as they come for engine details, and a pleasure for customer service. He will take the time to listen and understand what the customer wants and needs, and the results are appreciated.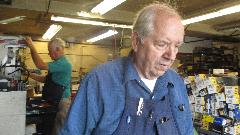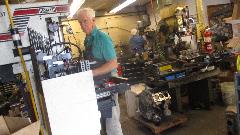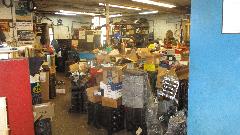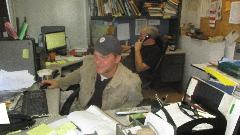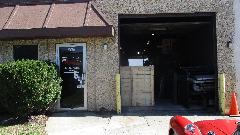 Just around the block was Rex Radiator, Inc in Bensenville, IL. Lots of years in the business, and they do know what a cell core radiator is (and how expensive the core might be). These days anything with a copper and brass radiator might be vintage.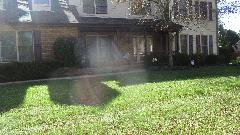 Perfect Auto Finish in Roselle, IL is supposed to be "automotive enhancement specialists". No one home today, so will have to call again later. I think Gary Kouba is now retired from auto detailing, and selling a CD with lots of tricks on how to get the perfect auto finish.
Redi-Strip Company in Roselle, IL is the premier chemical metal stripping business. They stripped all of my MGA body and other sheet metal parts to bare metal for my restoration work in late 1977, and more parts before I finished it in 1986. Today most of their business is still chemical stripping, but they also do some media blasting for parts that are not chemical friendly.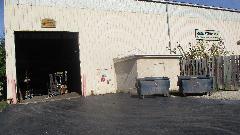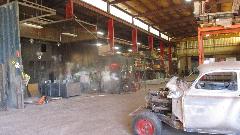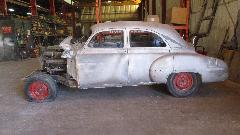 Next up was Scarsdale Auto Repair, Inc in Arlington Heights, IL. This looks like full service gas station, and it is. Say hello to the owner Ben Kaleta. Yes, they can do mechanical work on vintage British cars (just tht they don't show up very often these days).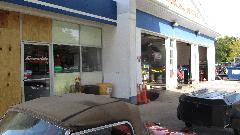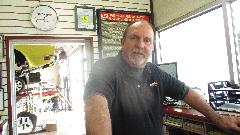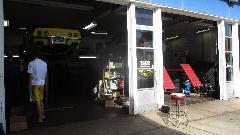 Welcome to MG Auto Electric in Arlington Heights, IL. Had to scratch my head a bit over this one, until I noticed that "MG" means Morton Grove. And no, I didn't ask why Morton Grove Auto Electric is located in Arlington Heights, IL. But they do a booming business rebuilding starters, generators and alternators.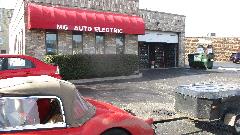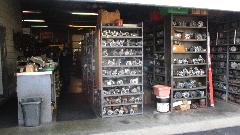 Tire Connections, Inc in Arlington Heights, IL was a bust (sort of). Gone ten years, but the current tenant is also a tire shop.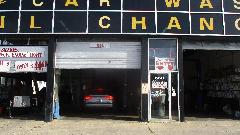 They didn't have trailer tires in stock. It didn't impress me that they knew much about wire wheels, so this one is a non-recommendation. This shop used to belong to Mike Cork who owns Tire Connections in Lombard, IL. --- A day later I talked to Mike Cork, and he said his Arlington Heights store was closed about 10 years earlier, and the local Target store would tear it down. This store with the same street address may be a new building with the building number reassigned.


Looking for Foreign Car Clinic in Arlington Heights, IL we ran into a NAPA Auto Care Clinic. After a phone call and a redirect, we discovered that Foreign Car Clinic had moved a couple miles away, where we found them in short order, now named "American & Foreign Car Clinic". The move was motivated by need for more space, and the shop is doing better since the move. Yes they do work on vintage British cars, whenever they happen along, mechanical work only.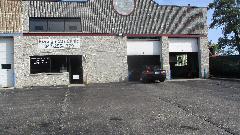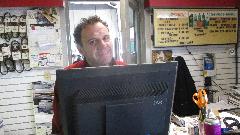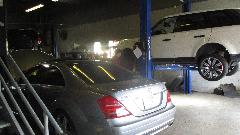 Next stop was Foreign Car Rebuilding, Inc in Palatine, IL. Meet the owner Milo Yglesias. Just so the shop name is not misleading, this is an engine shop, and they rebuild lots of engine, beginning back in the day when no one wanted to work on foreign cars.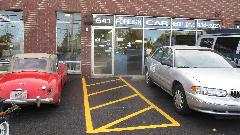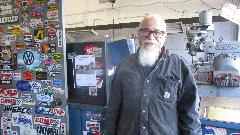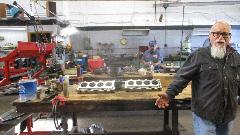 You should easily recognize the big Healey and the Super Beetle under the tarps (belonging to the shop owner).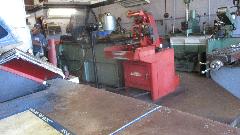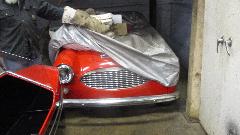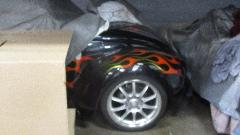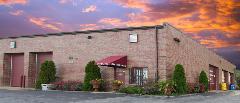 We stumbled around a while looking for Lindberg Automotive in Lake Zurich, IL. Turns out the GPS put us two miles out of place, trying to use an obsolete form of street address, so we didn't find it. Later investigation brings us a current web site with the correct location, so we will keep it on our list and try to visit another time.


Belknap Auto Body in Barrington, IL was next. Owner, family, partners, these folks have been restoring vintage cars for decades. Magazine and newspaper articles show some of their award winning cars, a 1955 Swallow Doretti, a big Healey and an MGA (among other things).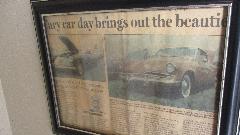 Getting late in the day, our next stop would be Francen & Son Foreign Car Specialists in Algonquin, IL. The place is flooded with vintage British cars (among other things).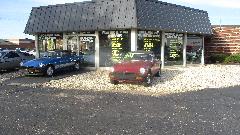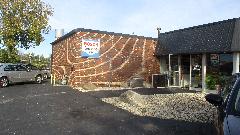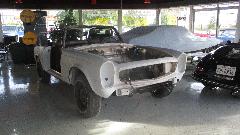 There was a vintage MG-Austin dealer sign hiding in the back room, waiting for a space to be displayed. The Jag E-type is one of the current restoration projects.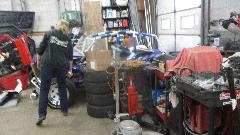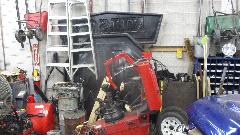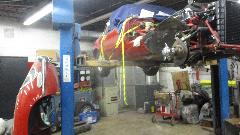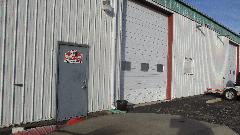 Ran out of business hours after 4:30-pm, and found a locked door for Period Performance Developments in Gilberts, IL. We returned after 9-am next morning and found the door still locked. Search says this is a one-man business in Antique and Classic Automobile Restoration, but we know that it is also referal from the prior Able-Fox Automotive in Elgin, IL (merged). We will try calling later.


If I count right, we visited 17 shops today. Must be a new record.

Friday October 20, 2017:
First stop today was Revcore Radiator, Inc in Woodstock, IL. Say hello to the owner/operator Timithy Dunderdale. This one was previously recommended as having done some work for another MGA enthusiast. We had a long chat about original cell core radiators as used in the MGA. If circumstances permit, I have him build a new original type radiator for my MGA, to prove a point about how good the original parts were.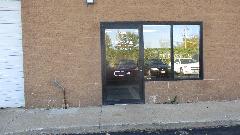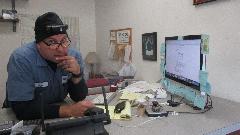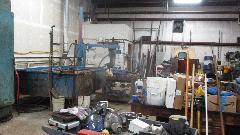 Our next morning visit was a bit of fun. The shop has two web sites and two names, Historic Race Car LLC and/or Vintage Sports Car in Woodstock, IL. Story is they had some problems procuring shop insurance with the implication of racing business, so the new name was a winner. Meet the shop owner Yves Boode (on right). Notice MG, Volvo. Jaguar, and they like lots of Minis.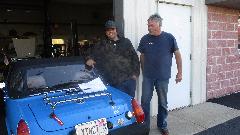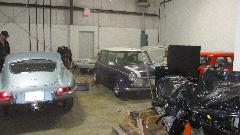 This strange thing is a late 1950's French feather weight car named Deutsch-Bonnet. Aside from being quite rare, the current problem is that the wheels are bolted to the brake drums, and some of the cast aluminum drums with cast iron liners are broken. Yves has been engaged in a long project to remanufacture these rare parts.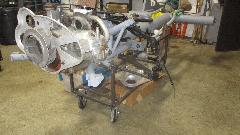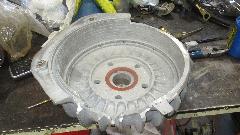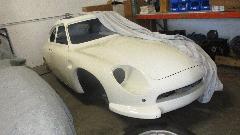 How about two Peugeot and a Renault R2 Turbo.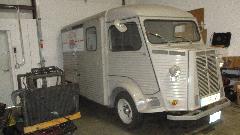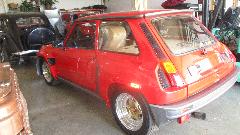 I think this is a 40's something Citroen, something quite rare. The water pump is driven from the camshaft. If the seal leaks it dumps coolant into the engine oil sump (really?). That water pump may also be the world's most expensive re-creation. When a new casting was requested the contractor died before it was finished. Yves had to take a very raw casting and do the machining to make the new water pump. Center picture is the engine in the car. Last picture is another similar engine on assembly stand showing the twin camshafts in block.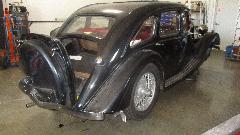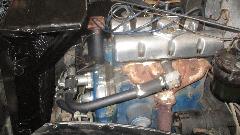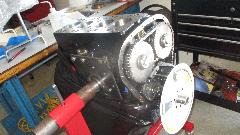 Below left is Healey, very rare. In center a Ferrari. At right an original Rover engine for MG MGB-GT-V8.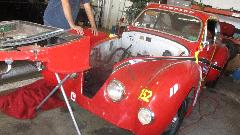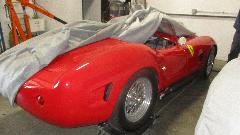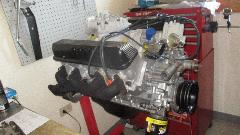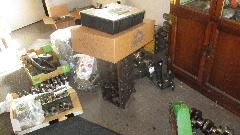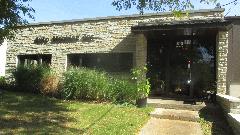 After a considerable cruise south we stopped to visit Auto Machine Inc in St. Charles, IL. I've been her before, as these guys have rebuilt engines for some of the local MG club folks. Nice just to say hello and get a few smiles before we were off again.


Not too far on we dropped in to Ed's Auto Repair in Geneva, IL. Well actually it's not Ed's any more, as Ed has retired, and a prior employee now owns the place. Say hello to Nathan Pritt, and note that he has removed the apostrophe from the business name. It is now EDS Auto Repair Inc (for Expert Diagnostic Services). Some TR guys talked him into joining the local (friendly) club, and then he bought a TR6 (which apparently needed a lot of work), and then he got involved in other British cars. He occasionally hosts tech sessions for the TR guys, so maybe he may do one for the MG guys sometime. The MGB currently in the shop belongs to a customer.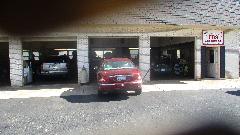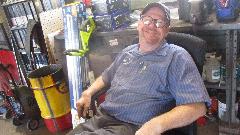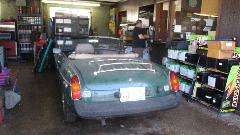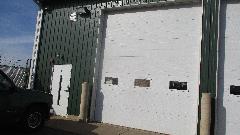 We took a shot at visiting JP Restorations in Plainfield, IL, but alas they have been gone a couple years earlier shortly after opening. The information came from a nearby shop named Gas Guzzlers Garage doing hot rod work (not likely to service British cars).

Then we dropped in to but Ron Mroz at Media Tech in Naperville. He is exclusively into media blasting with many years in service. In 2000 he did some wheels for my MGA, and in 2005 a crusty rear axle housing. He is heavy into cars and car parts. Notice car frames before and after, and a boot floor that looks like new after. He has two blasting booths large enough to hold a complete car. I once saw a Mustang body shell he cleaned inside and out in five hours flat.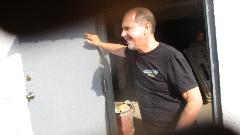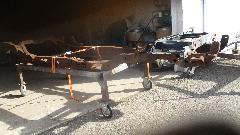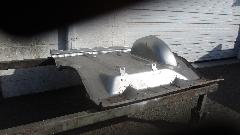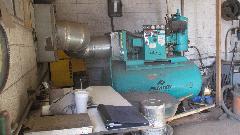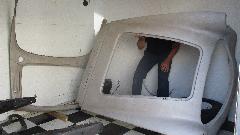 That's a two-piece aluminum upper body cowling for an Austin Healey 100-6. Notice clean and NOT warped. He is currently looking into upgrading his air compressor to be more productive. Seems like this one is only 25 or 30 horsepower.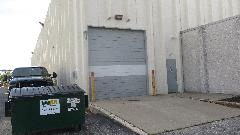 We were pretty sure that United Motorsports in Naperville, IL was long gone, but just wanted to verify before writing it off. This place was a going business for a short time several years ago, first named United Classic Motors in 2004, they were into all things British, had a nice open house, hosted at least one CMGC tech session, then later faded away. I recon it only lasted a couple of years.


Last stop for the day was going to be a bonus. Tire Connections in Lombard, IL has been on my Shops list for more than 30 years. This place installed tires on my MGA the day after completion of my first restoration in November 1986. Among other things, they do know how to handle inner tubes, and how to properly balance wire wheels. Say hello to the owner Mike Cork.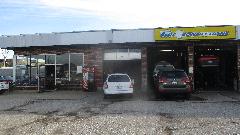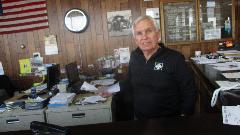 By sheer coincidence, there happened to be a pair of my favorite brand of trailer tires lying about here, Carlisle Sport Trail. Someone else had inadvertently ordered 4.80-8 tires on 4-bolt wheels when they really needed slightly larger tires on 5-bolt wheels for their boat trailer. Good for me, as I can use the brand new cast aside tires. Twenty minutes later my little trailer has a new pair of (badly needed) tires. The prior set I bought in Canada and installed in Alaska only made a bit over 10,000 miles (boo, hiss), so now happy to have the known better brand of tires.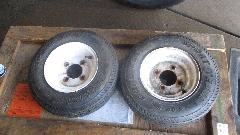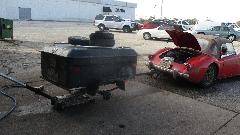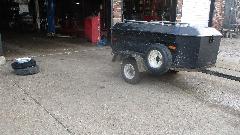 Draw a line on the shops list, to be continued on Monday. Late night WIFI editing session catches up with much of the backlog of photos and notes from the past two days.

Saturday October 21, 2017:
The was one shop we could visit today. Stephen Skegg in Downers Grove, IL normally runs his shop on the week ends. He is also Tech Coordinator for Chicagoland MG Club, and has an open invitation to club members to visit the shop, tinker with their cars here, and/or lend a hand with other club members' cars. After shuffling cars around to free up space, the service rack was occupied by a TR6 which had not been used for 20 years. First an optical check of the fuel tank, showing just a little rust in the bottom, which may be fixed with a good chemical cleaning of the tank.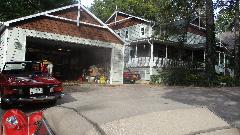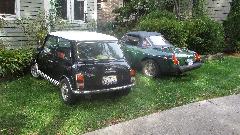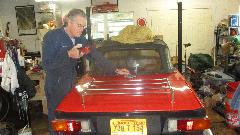 One perished boot on the clutch, likely rust inside, so figure on replacing the slave cylinder. Light surface rust on the front brake rotors will likely polish off okay, and the calipers do not leak or drag, so should be good there. Look to replace all hydraulic hoses and the rear wheel cylinders. Front suspension and steering rubber bits mostly perished, so will replace all of those.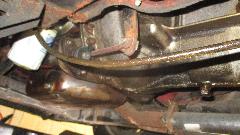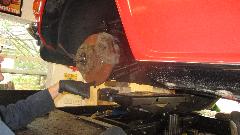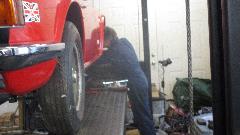 On the side a 1978 MGB getting the carburetor installed, and plans to replace fuel filter and rubber fuel hoses and the fuel tank vent hoses, and how to remove a significant dent under the RR tail light mount.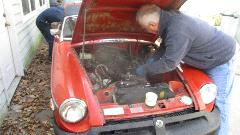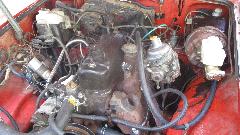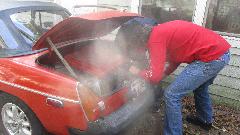 Some consulting going on for another TR6 about the fine detail of tune-up. In the front drive a third TR6, just showing off the sparkling clean engine bay.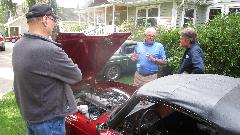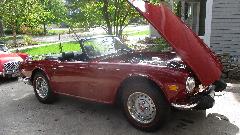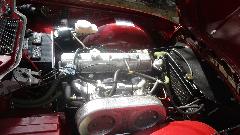 Looks like the work load is well in hand, so we went back to WiFi work, pay a few bills, check a few local clubs, and and look forward to next week's activities.


And then inspiration struck. Another shop we can visit on Saturday. Seth Jones in Glendale Heights, IL, administrator of the web site SpridgetGuru.com. That is his family heirloom MG Midget that he is beginning to restore. He will service other British cars on demand, and will travel a bit to do on-site service. Today's trick is a cut-away SU HS2 carburetor, which is a nice mate with his cut-away Austin A-series gearbox.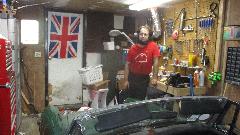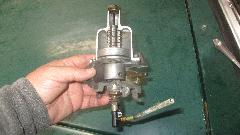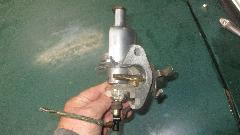 Sunday October 22, 2017: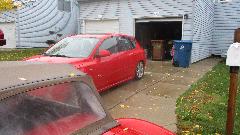 After email and a couple of tech pages, I took a few hours to visit Seth (same bloke as yesterday). We took his hatchback to my storage locker to retrieve an air compressor and pedestal grinder and a pair of oxygen and acetylene tanks (to go with the regulators and torch set he already has), and a variety of smaller tools. I don't have much use for this stuff while traveling, so hoping this will help him along on his way to restoring his family heirloom MG Midget. Notice the rain?

Monday October 23, 2017:
Still raining today, so it looked like a good day to sit and catch up with some of a backlog of work. Posted a few new tech pages about in-line remote power brake boosters. Then got a phone call from old friend Rick Schnittker in Naperville (IL) who was having a problem with a dragging rear brake on MGA. Being in the neighborhood, it was prudent to drop by for first hand inspection. After greasing the hand brake cable to be sure it was free working, the left rear brake was still dragging. Finally traced the problem to a split rubber boot on the brake lever allowing water (and maybe dirt) into the wheel cylinder, likely causing corrosion and sticking of the piston. Bummer, but a new wheel cylinder and rubber boot(s) should fix it. Meanwhile Rick was practicing his obsessive-compulsive disorder by washing my car (whether it needed it or not). What a waste of time.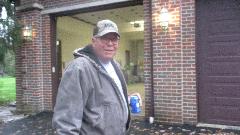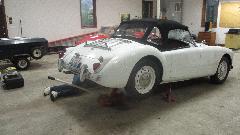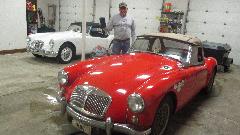 Tuesday October 24, 2017:
What the heck. Still raining steadily all day, so was a good day to sit and catch up some web work. Posted more tech information on upgrade valve seals. BBS discussions on Twin Cam crankcase ventilation. Some hours slow progress posting a two-month issue of CMGC newsletter on line.

Wednesday October 25, 2017:
Finally a dry day, so off to shop hopping again. The first stop was a lttle tricky, as Al Heidorn Auto Body in Glen Ellyn, Illinois had moved half a block to a back lot with different building address, but we managed to blunder into it. Al Heidorn had passed away a few years earlier, but one of his prior employees who had worked there for 30 years took over the business, now named "Al Heidorn & Co". By coincidence, Dave "Cowboy" Sausen is the same guy who painted the CMGC project car MGB in 2008. They still like body work and paint on older cars, and there was an Alfa Romeo on the rack today.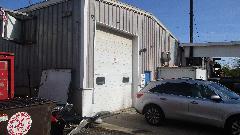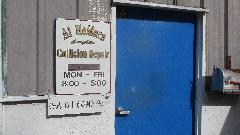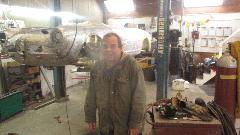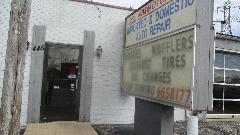 Next up was Motortek engine builders in Carol Stream, IL. They used to do engines for lots of vintage British cars, but the guy who did the work is now deceased, and no one else here seems to have the talent or yen to do it. So even though the shop is still here, we have to report that it is no longer a source for engine work on our beloved MGs. Shed a tear.

Lion Welding Service in Addison, IL has been on the club shops list for years, having done some welding for club members in the past. Glad to report that Dale Burzynski is still here, and will be happy to weld anything you can carry in the door. That is, off the car. He will not to welding of anything in assembly on a car.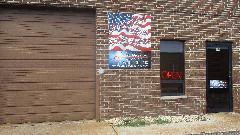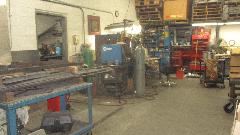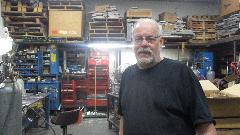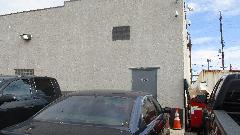 We were looking for AEI Auto Specialties in Melrose Park, IL. Sorry to report no-go here, as it has been Commercial Tire for some years, and no interest in vintage cars.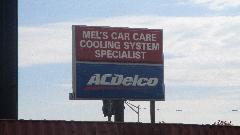 Then on to Mel's Car Care in Melrose Park, IL, cooling system specialists. Big on Air Conditioning work for any car, and mechanical work only. Been a long while since they have had any vintage British car in the shop.

Looking for Jeff Selado with Northwest Crankshaft in Stone Park, IL, formerly grinding crankshafts on West Walton St in Chicago, IL, moved to Stone Park in 2007. The business here is actually Engine Rebuilders and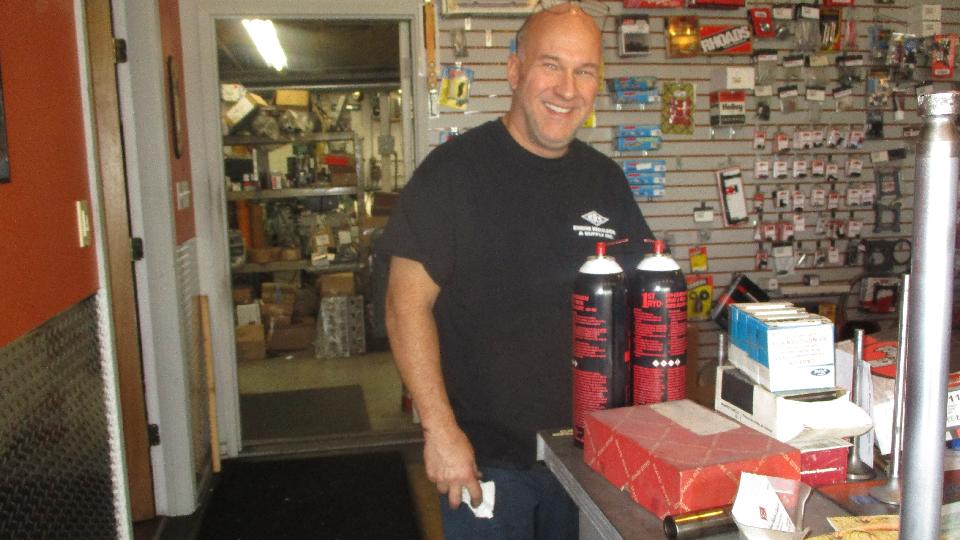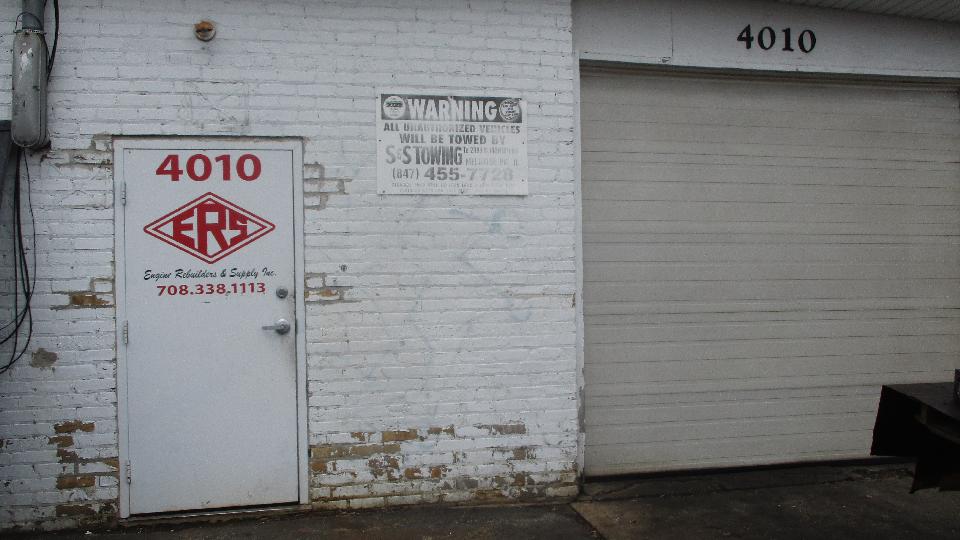 Supply Inc, doing engine rebuilding, and yes they can do vintage British engines. Jeff Selado is working here balancing crankshafts, but no longer grinding crankshafts (which is contracted out elsewhere).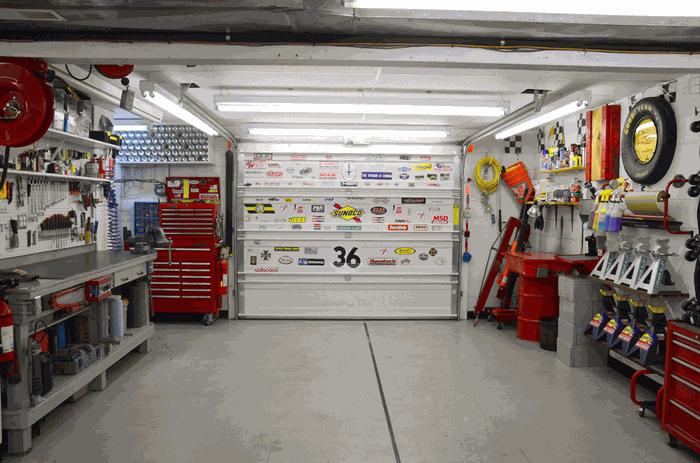 Looking for Car Guy Garage in Chicago, IL, stopped in front of the specified street address, and it turned out to be a UPS Store (mail box drop point). Made the phone call, talked to someone who told us this is strictly a web site and mail order business, no retail store. Bummer. They have a nice line of merchandise, everything you can dream about for your workshop. Web page shopping is not the same as scratch and sniff, but they still got nice stuff on line.


The Sports Car Store in Chicago, IL was a bit like a Maxwell Smart introduction, knock here, ring here, down the hall, through another door, but once inside, bonanza!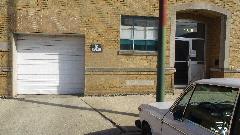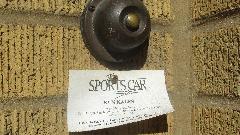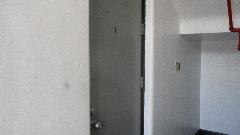 Problem is, they were closing up shop, permanently, due to be out of the building in December (2017), and they are not taking on any more work. There was an MGB LE that just has to go, take it away (but may be gone by the time you see this). An early MGB banjo type rear axle with that 3.91 differential to transplant into an MGA for more casual highway cruising. Bitty, as this looked like a very nice shop.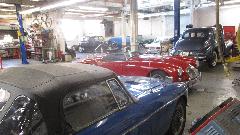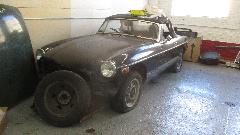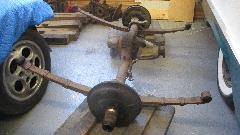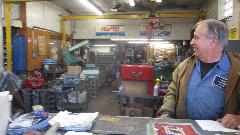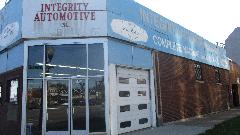 Integrity Automotive in Chicago, IL is a machine shop, engine builder, and yes vintage British engines are standard fare here. (This one was recommended by Jerry Risner from Vintage MG Car Club of Chicago).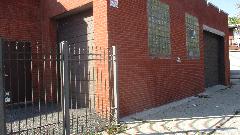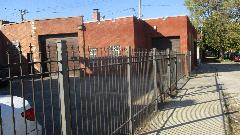 ATR Foreign Car Repair in Chicago, IL was a bust, locked up, no sign, vacated building. We asked across the street at Fred's Auto Repair. They said ATR had been gone for at least 10 years. And no, Fred's is not interested in Vintage British cars.


We stopped to visit Don Gottlinger in Forest Park, IL. He has been on our Chicago club vendors list as repairing MGs (and maybe some other vintage British cars). Getting on in age, he likes to work at his own pace, so don't be in a hurry for quick service. No one home today, and mysteriously the phone number is out of service. Will have to inquire further about this one.


A quick stop to see Tom Josefek in Western Springs, IL, who has been working on MGs for decades.
His last fixed shop was in Glendale Heights, now closed. He has been providing traveling car service for several years, but slowing down some recently. Today no one home, and no response (yet) to a phone call. Will try to follow this one up later.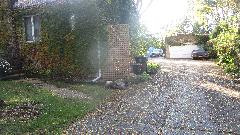 Another quick stop to visit Ed Kaler at "Just Brits" in Hinsdale, IL. No one home, and no reply to a phone message (yet). Will check on this one again later.

Running out of business hours, last stop for the day would be Quality Tire and Auto Willowbrook, IL. Founded and run by Mark Leuck, today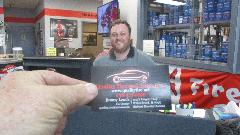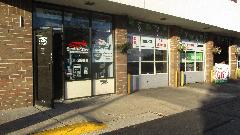 attended by his son Jimmy Leuck. This shop had for many years hosted the Spring Tune-Up Party for CMGC (and for some other clubs). Still a good place to get tires for your vintage British car, as they understand inner tubes and wire wheel balancing.


I think that may have been 15 shops today.

Thursday October 26, 2017:
Early morning stop at my storage locker in Romeoville. Spent a bit of time sorting through a few file folders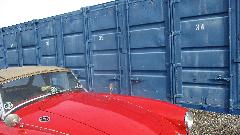 finding the title to oxygen and acetylene tanks and refill/exchange records since purchasing the tanks in the late 1970's. Need to get these papers to Seth so he can get the tanks refilled or exchanged and put them to good use. Also collected purchase and warrantee papers and owners manuals and replacement parts lists for a bunch of other tools like the air compressor and some other power tools, which may be helpful for future servicing.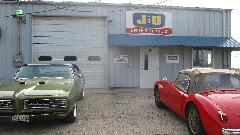 Morning visit to J & D Enterprises in Lockport, IL. These folks do body and paint work, and vintage British cars are good fun (no mechanical work). George Goeppner in Orland Park, IL wrote: "J & D Enterprises, who have just finished body work and paint on my MGA, work they do is great. Good people to do business with, at a very reasonable hourly rate". By coincidence they have (or had) a spare hardtop for MGB, looking for a new home, make an offer. Royal Coachman Dynaplastics, MGB STD BB, Serial #9751. Nice molded plastic headliner, may need a few hardware bits.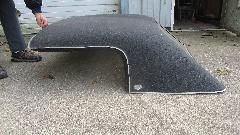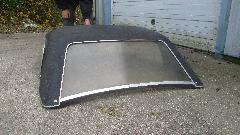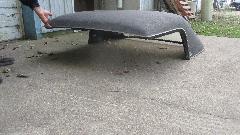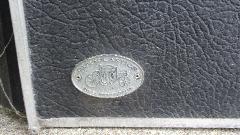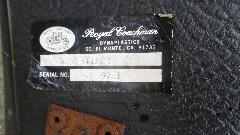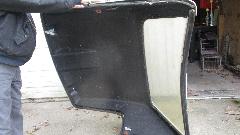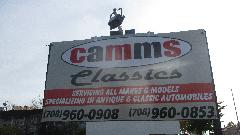 While looking for John's Auto Service in Homewood, IL, we found Camms Classics (new owners of John's old shop), doing restoration and service work on antique and classic automobiles (including vintage British cars). Yes! Score another new shop (run by Bruce). And, they gave us the new address for John's place (skip down a couple).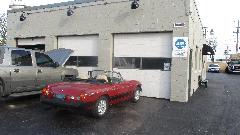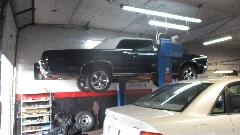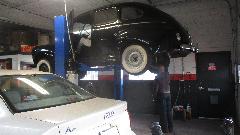 Then a visit to W&G Motorworks in South Holland, IL. (Formerly W&G Motorparts in Homewood, IL). Say hello to Wade Keene, supplying service, parts, and restoration work, specializing in MG.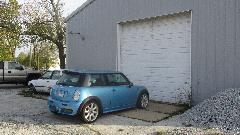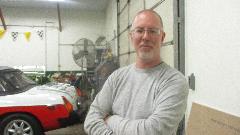 A Triumph TR6 snuck in here (ignore the BMW), so he may now service other vintage British cars as well.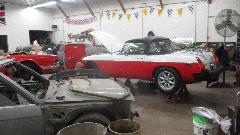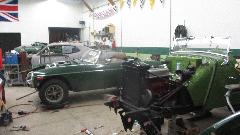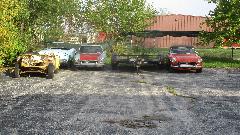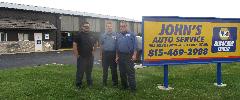 Finally we got to visit John's Auto Service (NAPA Auto Care) at their new and larger facility in Frankfort, IL. Meet John Nystrom, the jolly old soul who likes working on vintage British cars (among other things). They all wanted to come out for a look at our MGA motor home. Check out the size of their transport trailer.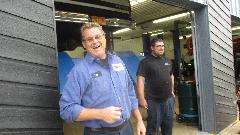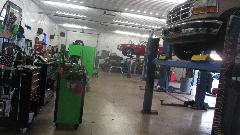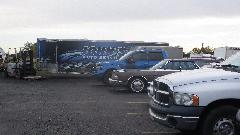 Late in the day, but we lucked out finding Mark's Custom Auto Interiors in New Lenox, IL still open. She was proud to say, "It's my business, I run the place". They can do all fabrics for all cars, boats, motorcycles, and vintage British cars as well. About Mark? She said, "He's buffing a car for me today". That also turned out to be another referral to "His shop" (next below).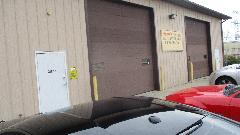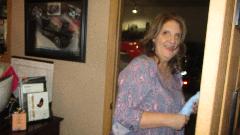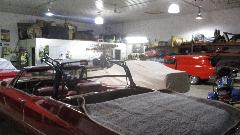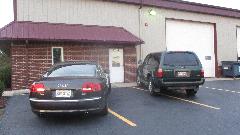 Just a few blocks away we found Custom Sound Solutions in New Lenox, IL. Closed this evening, but we had the chat at the last stop (at Mark's Custom Auto Interiors). Mark and CSS can install stereos and other electronic equipment in just about anything that moves, including of course vintage British cars.


One shop, Alan Wielgat in Saint Anne, IL was substantially out of our way. We made the call, but got a disconnected number. Sent an email message to inquire. Will let you know later.

Friday October 27, 2017:
First stop today was Motor Works (NAPA Car Care) in Dekalb, IL. They love vintage cars, and they support the Chicagoland MG Club. Kind of a quick in and out today, as we would be a it short on time and high an mileage, but I have a tentative appointment for a later phone interview with Marty Fay.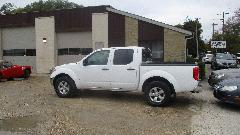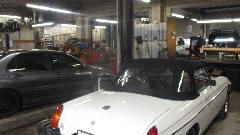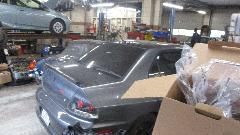 We were looking for G & H Automotive in Machesney Park, IL, but instead found In Motion Automotive Inc at the specified address with the same phone number on the sign. The place was closed with a sign saying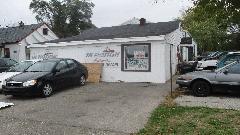 "Be back at xxx" time, but we weren't holding our breath waiting for it to happen. We find no information about G & H on the internet, so I suspect they have been gone for a long time. There are lots or search services showing minimal information for In Motion(address and phone number), but no real information about the business. Will try calling this one later, but I suppose it is not likely to be servicing vintage British cars.

Then we were looking for Exclusive Auto Restoration in Rockton, IL. I once met this guy at a car show where he was exhibiting a restored MGA that garnered Best Of Show trophy. We have two addresses, the first appearing to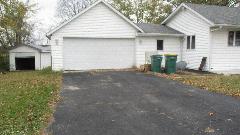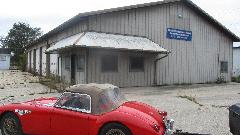 be a closed shop, and the other perhaps his home (or someone's home) with no one home but a couple of dogs inside. The company web site has been down since we last checked two years earlier, and no answer on the phone today. Unless someone proves otherwise, I recon we should tag this shop as closed.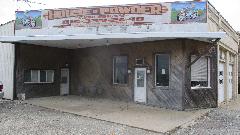 Almost an hour away we stopped momentarily at House of Powder in Standard, IL. Vacated building with a sign in the window stating, "We will be closing our doors permanently on December 31st, 2015". Okay, gone.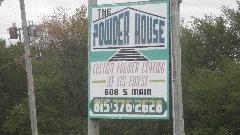 Better luck another half hour on when we found The Powder House in Ohio, IL. Say hello to Dale Ioder who seems to run the powder coating process single handed. He has racks and an oven large enough to accept a car frame or complete car body if needed.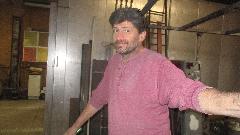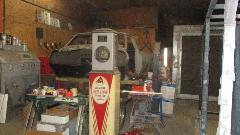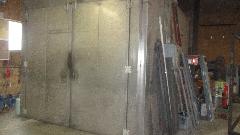 Another hour on we wanted to visit British Auto Shoppe in Moline, IL. This shop used to belong to Corky Swanson Jr,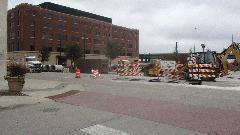 and I bought a set of MGA wheels here in the early 90's. The place seemed like a going concern at the time. A while later he sold the shop, lock, stock and barrel along with the name and phone number, with the agreement that he would not open another shop in the immediate area for some specified time. I never met the next owner, and today the building is gone, apparent victim of urban renewal and the city is trying to rejuvenate the old downtown business district. Shed a tear.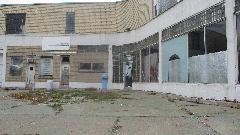 Then we had two shots at Kirk's Auto Refitters. The first was an old shop building in Rock Island, Illinois that was definitely closed for some time. The other was a house across the river in Davenport, Iowa, assumed to be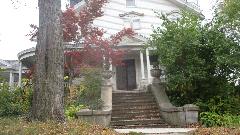 Robert Kirk's home, possible his current place of business. Kirk is supposed to be a current supplier of spare parts for MGs (and other vintage British cars). I called to chat for a minute, but he was under the weather and not able to meet with me today. Will try to follow up on this one later.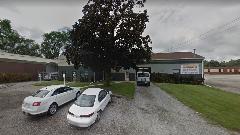 Last stop for the day was to be English Motors in Rock Island, Illinois. This was the follow-up shop for Corky Swanson Jr after he sold the shop in Moline (above). I recall being here some years ago for a local car club tech session. But today chalk up another bust. The building is now occupied by Mississippi Truck & Trailer Repair Inc. This is looking endemic for the Quad Cities. I bought my first MGA when I was living in Moline in 1968, when the "Farm equipment capital of the world" was going gung-ho.

Saturday October 28, 2017:
Today was supposed to be a day off with no shop hopping, but there were two shops with folks I know from past times, and they were in the right direction to be en-route and not far away, so here goes. The first stop was a prior shop of Jack Hawkins Auto Restorations in Bishop Hill, Illinois. This used to be a prime body and paint shop for restoration of vintage British cars originating in the Chicago area. Stripped and repaired cars would be hauled out here for final body finishing and painting, then hauled back to the Chicago area for final assembly. About ten years ago Jack stopped painting cars and was repairing some MGA frames for sale. That may have been the last of his inventory as he was winding down the business. Count this one closed now.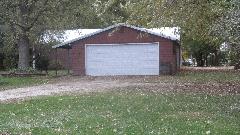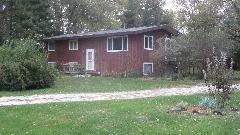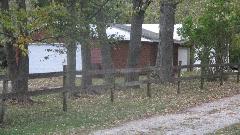 The next one took me by surprise, because I thought it was still in business, at least very recently. Looking for William "Bill" Dierker at British Auto Special in Peoria, IL, I found another vacant building, somewhat the worse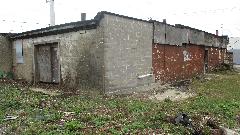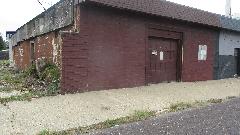 for wear. So far no answer to the phone call, but at least it's not disconnected. Maybe just wishful thinking, but I still don't want to believe it. I will check around to see if there may be another location for this business.


Addendum: Follow up a month later reveals the phone number to be disconnected (a new development). Now assume this shop to be permanently closed (unless otherwise proven later).


We got a return email message from Alan Wielgat in Saint Anne, IL saying he was no longer doing business, so scratch that shop off the list.


Meanwhile, in mid afternoon I paid a short visit to the local Post Office to send a package to Seth Jones back in Glendale Heights, IL with paperwork on the oxygen and acetylene welding tanks so he can get them refilled. The package also contained purchase. warranty and parts lists for a number of other power tools now in his possession. This is hoping it will prompt better progress on his MG Midget restoration. Then I spent the rest of the day until past midnight catching up on the past few days worth of photos and notes.

Sunday October 29, 2017:
Spent the whole day in Bloomington, IL, writing monthly report for CMGC newsletter and catching up (almost) on updates to the Shops list.

Monday October 30, 2017:
Sitting in Champaign, IL today. Just caught up on the updates for the Shops list for the last 60 shops we visited in Illinois this month. Took a couple hours to pick up oil and filters and get the oil changed in the MGA (right at the intended 4000 miles for a change). Then email and some tech questions, and where has the time gone? Late night, and I just got an invite from Thunder Bay Vintage Sports Car Club for their 28th Annual Vintage Sports Car Rendezvous in Ontario next June. Stick another pin in the map, and start route planning early.

Tuesday October 31, 2017:
Spent most of the day finishing up posting the double issue Sep-Oct newsetter on line for CMGC. Killer chore.