MGA Guru Is GOING MOBILE
Robert Moore Collections, Panama City, Florida - (February 5, 2016)


February 5, 2016
Today we dropped in to visit Robert Moore in Panama City, Florida. I heard he had a collection of vintage cars, but I wasn't prepared for everything else I saw. He seems to be collecting almost everything vintage, not only automobilia but also motor boat motors, wooden dolls, model railroad, slot cars, vintage clothing, coke machine, jukebox, telephone, road signs, model cars, vending machines, bicycles, you name it and he likely has it.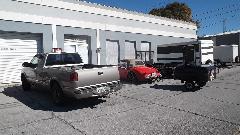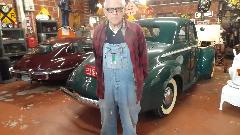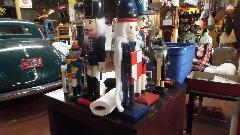 The first building houses a couple of cars, a Jaguar E-type that is driven regularly, and a 1941 Ford (I think) that is a nice piece of time warp.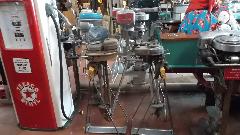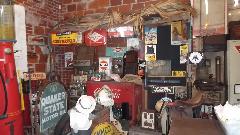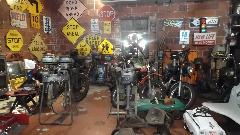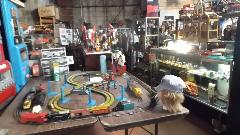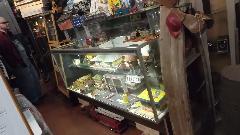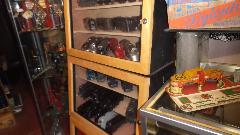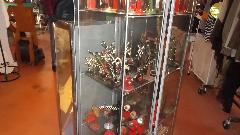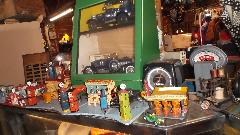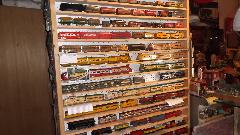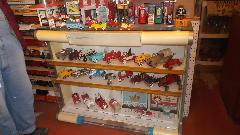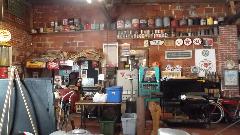 Across the street is the "Historical Society Of Bay County Museum" (or at least a subdivision thereof). Most of this is another story, and I'm not a lot into history and museums, so I put my camera away for a while. But on the same premise are a couple more cars, a Jaguar XK-140 and an MGA 1600- MK-II. These cars don't seem to need much help, and we were on a tight schedule, so off to other endeavours.