MGA Guru Is GOING MOBILE
Triangle British Car Show, Raleigh, North Carolina
(May 14, 2016)


A very nice day for a British car show (if you don't stand in the sun too long). Starting with my favorite model, at least 17 MGA followed by half a dozen T-types.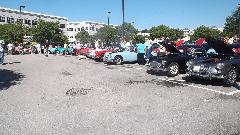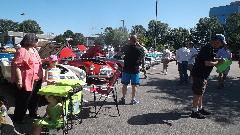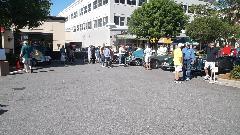 Bloke on the right is an old friend, Jim Sutoros, who saved my tail with a replacement crankshaft in 1989, and his MGA behind. Another MGA in the Modified section. Supercharged MGA.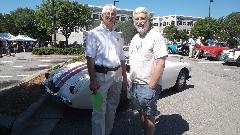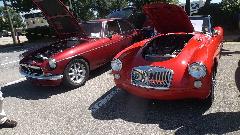 An original owner MGA 1600 belonging to Felton Thomas.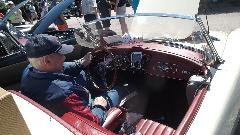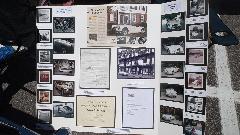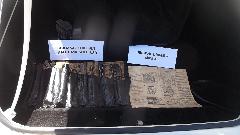 Star of the show as a 1933 MG L-type belonging to Rob & Kaye Orlander (one more photo below).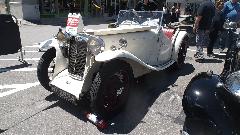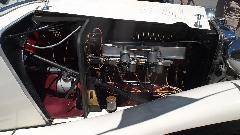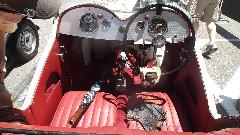 The Tyrolite Green MGA is another original owner car owned by Deborah Hawkins. An MG TD, veteran of the original Collier Cup race at Watkins Glen, in this case part of the Diamond In The Rough class.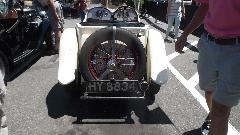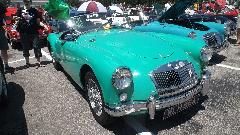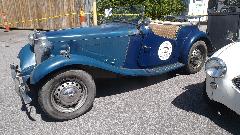 Lots of MGB, pull handles, chrome bumpers, rubber bumpers.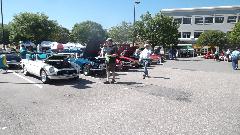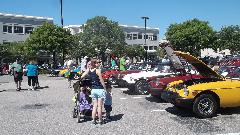 Five MGB GT and MGC GT, a couple race cars, and the MGB all dressed up for show (but not so much go).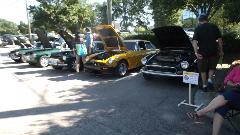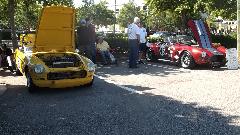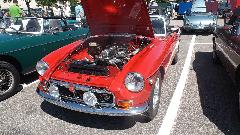 A bit out of imbalance for quantity, just one MG Midget, two bug-eye AH Sprites, and four flat bonnet AH Sprites. One lonely Triumph TR8, no TR7.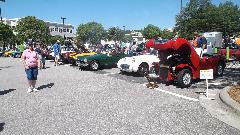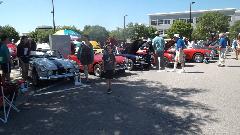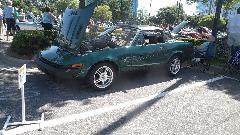 Several TR3 and a couple TR4, one TR GT6+ in a row of Spitfires, and a long line of TR6.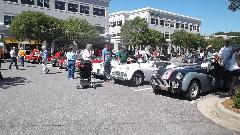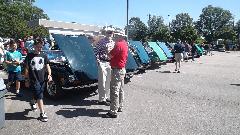 Three Morgan Plus-4, two Lotus (Elise and Super 7), two TVR 2500 with an MG ZA Magnette.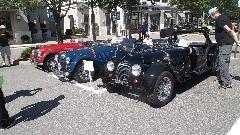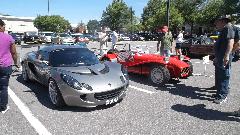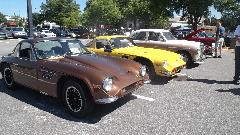 From the other side, one MG Magnette Mk-III and a Jensen Healey. A few Rovers.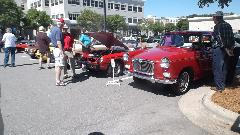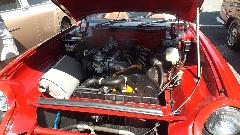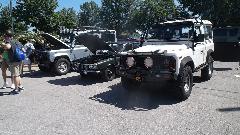 A passel of AH 3000 (no AH 100), and a couple of Mini.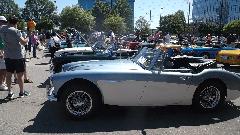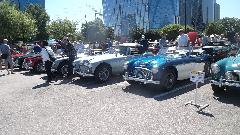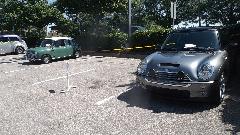 How many Jaguar do you want? And where do you draw the line between vintage and modern? Nearby in the Modified class, a street rodded 1948 Ford Anglia, which is really a Corvette LT1 in disguise.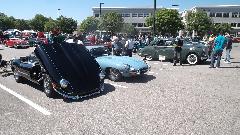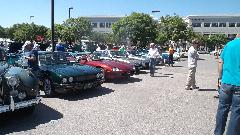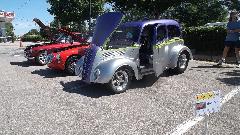 Sitting next to the Brad-Penn oil concession, a 2014 McLaren (if you have to ask, you can't afford it). Then as far away from the Morgans as possible, in the non-British class, a 1998 Moto Guzzi 3-wheel sport. I didn't ask, but I suspect it is a one-off.