The MGA With An Attitude


MGA Guru Is GOING MOBILE - (April 25, 2015)
MG T-Types, Phoenix, Arizona


Saturday, April 25, 2015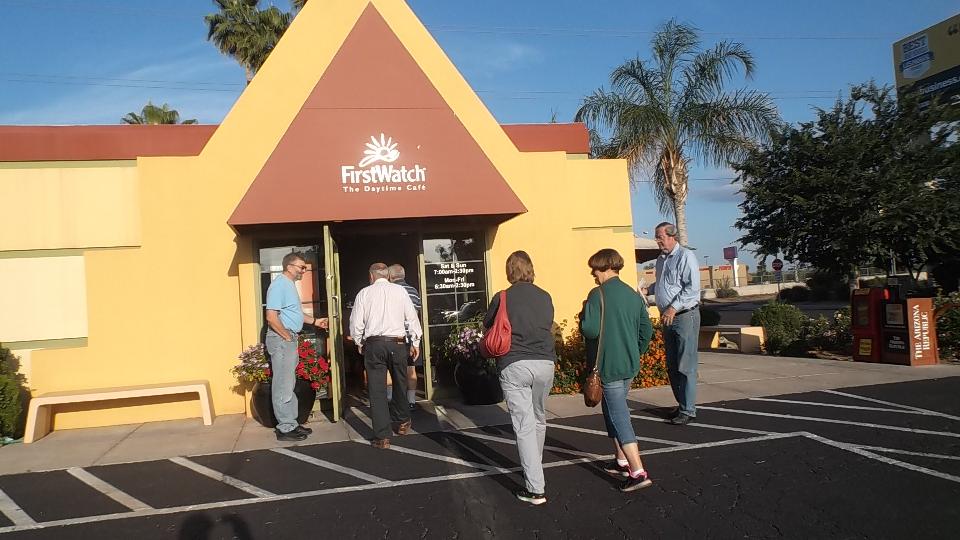 Early morning rising to meet some folks for 7-am breakfast at a local beanery. This was followed by a short trip to another local residence where we met more club members with a mission. We were here to sort out cars and parts from an estate, getting things together in prepration for liquidation. Here we found four MGs, one TD and three TF.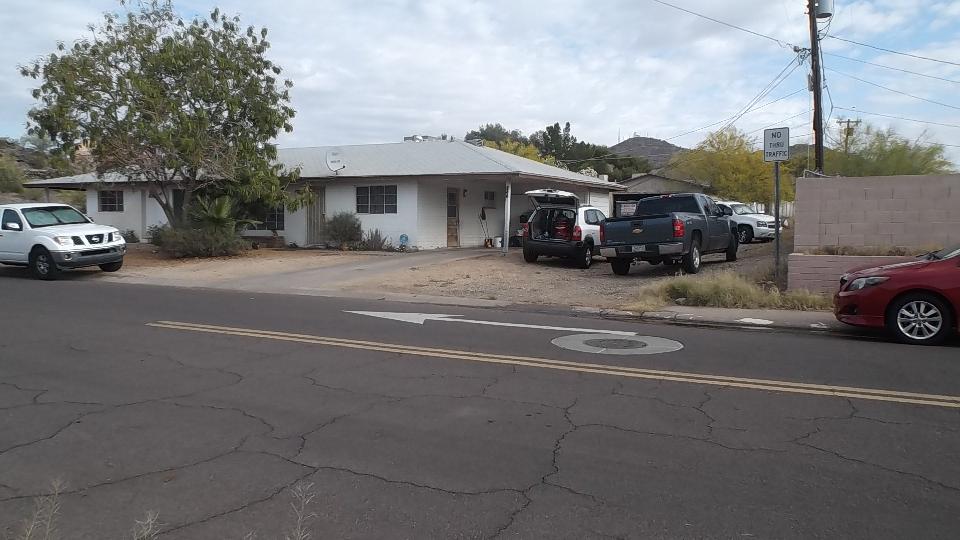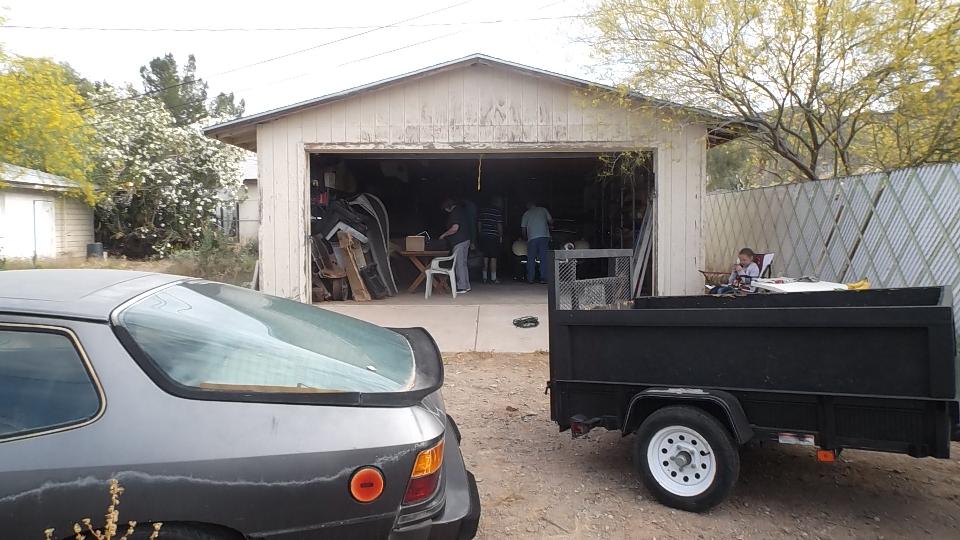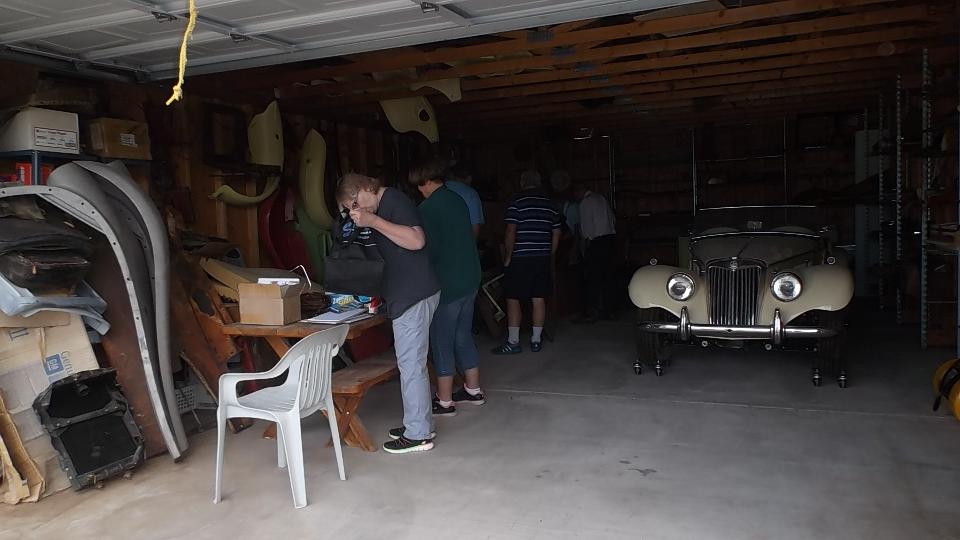 The yellow TF was a complete restoration, had some miles on it, and a slightly dented RF fender, but had been parked for some time. We also found a new RF fender in shipping package, obviously inteded to repair this car. There are also a few folding top frames in the rafters as well as multiple sets of side curtains. With minimal work we got this one running and put this car with associated parts up front. One of the daughters of the estate wants to keep this car in the family.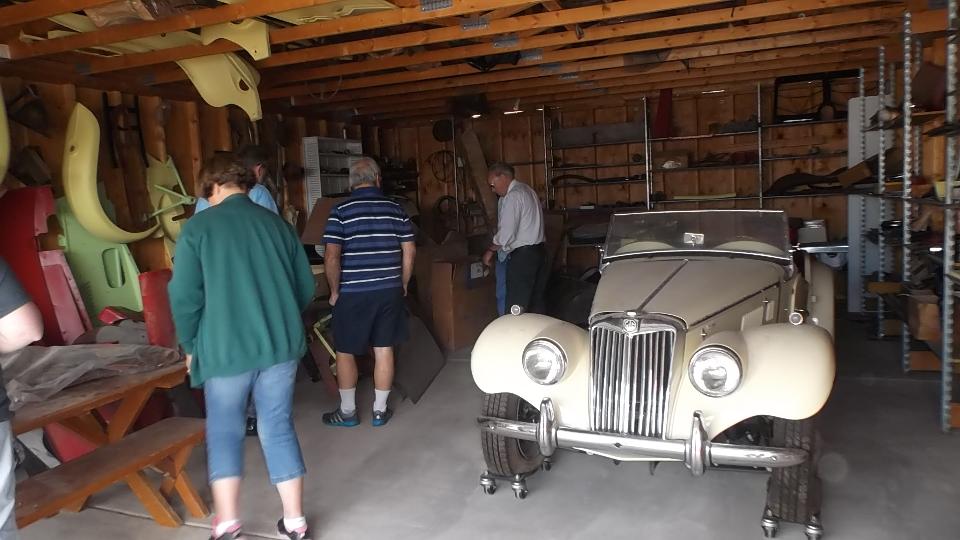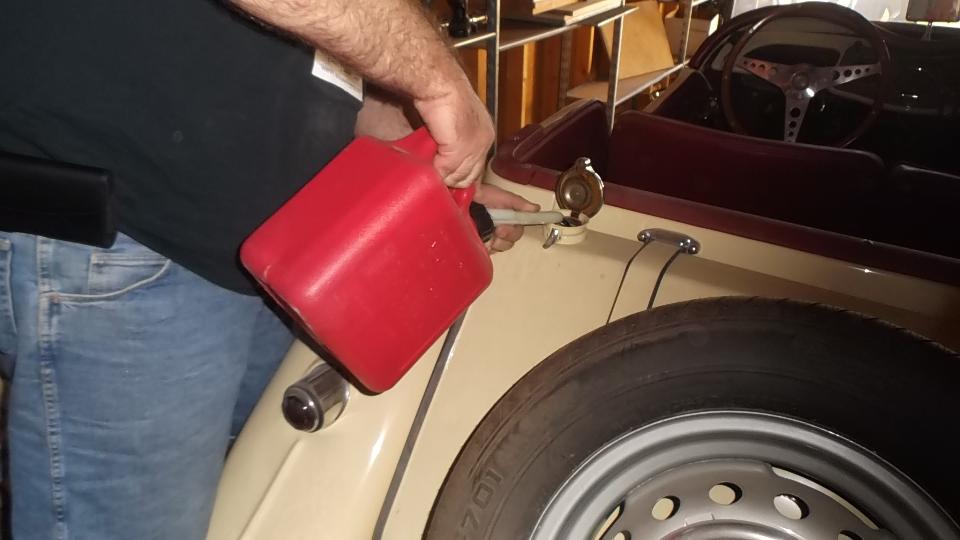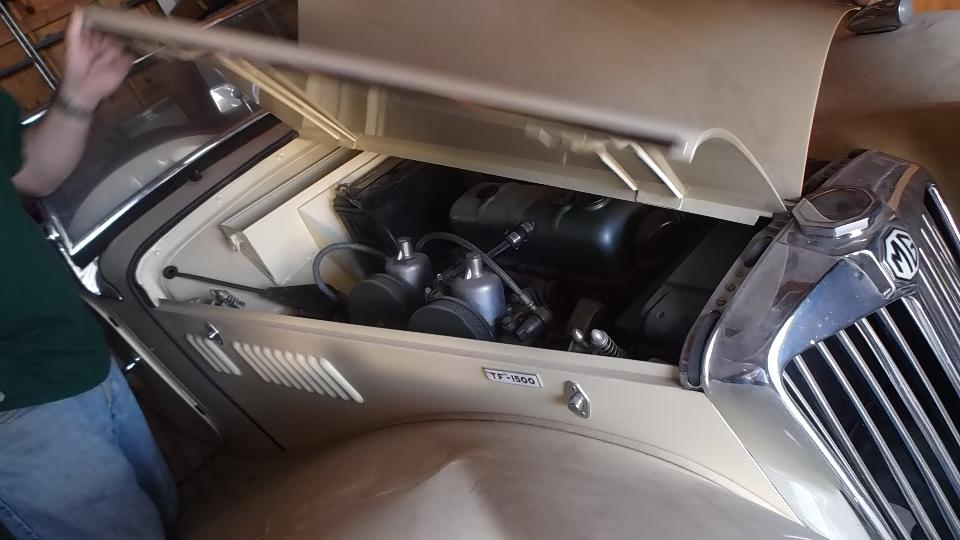 There were parts everywhere, on the floor, on the walls, on shelves, in the rafters.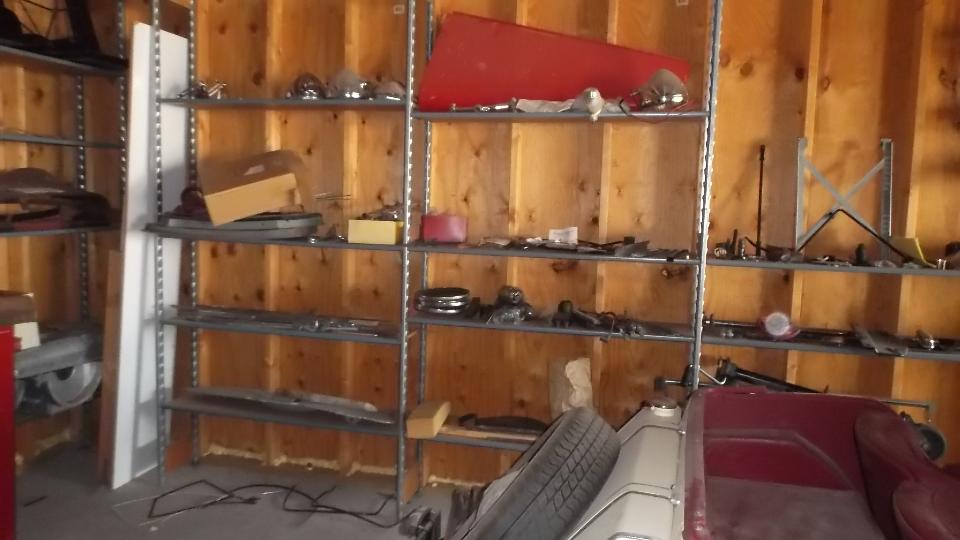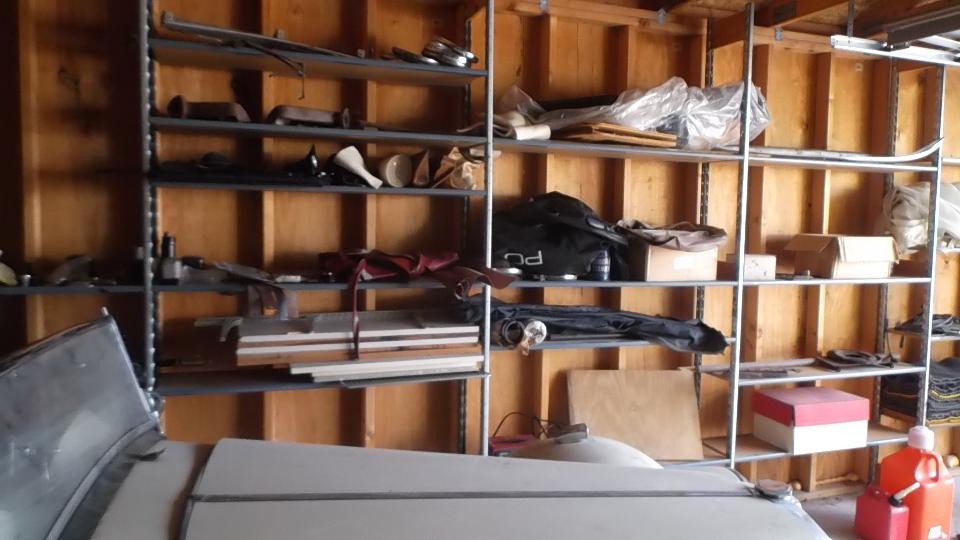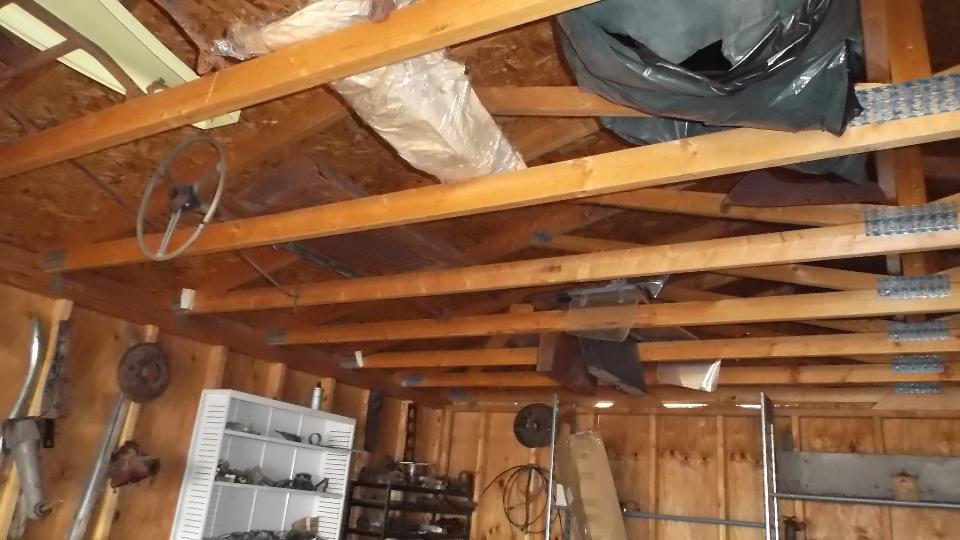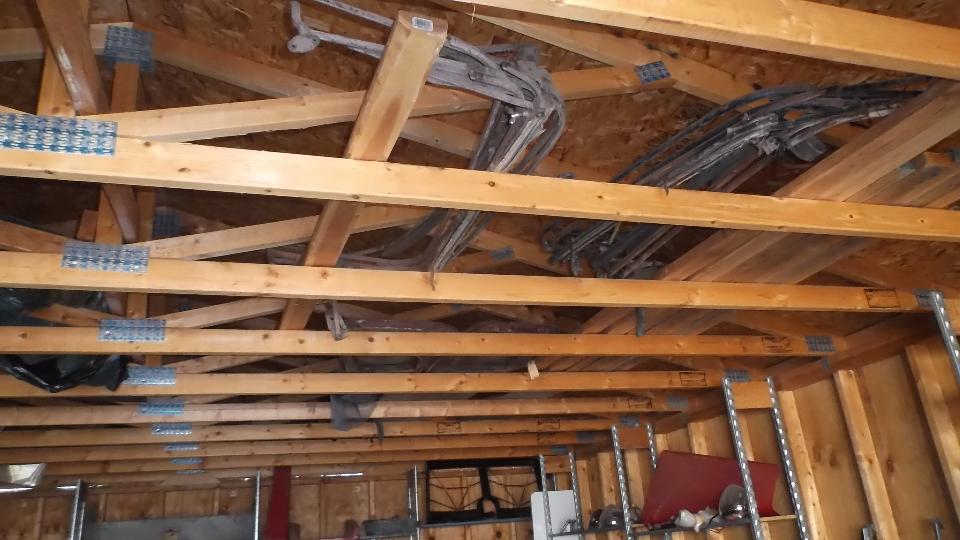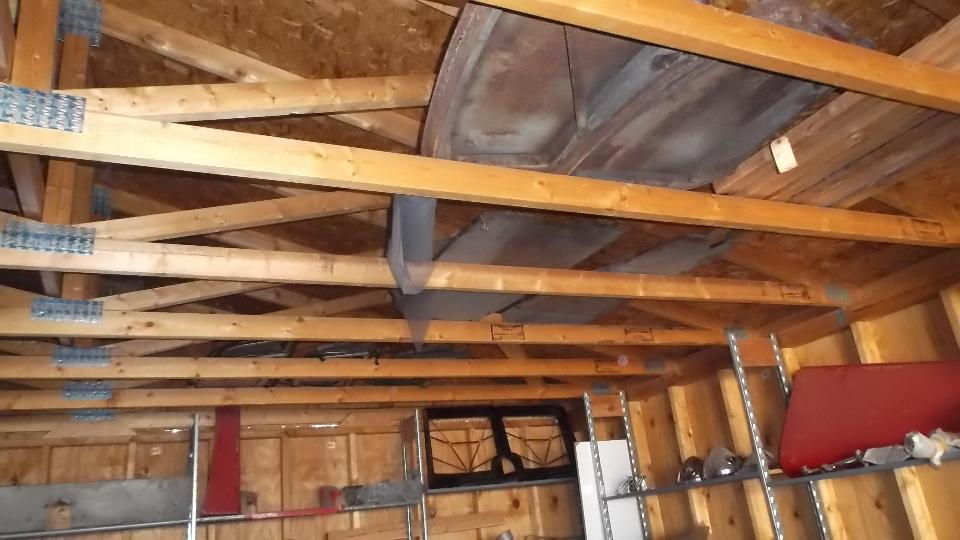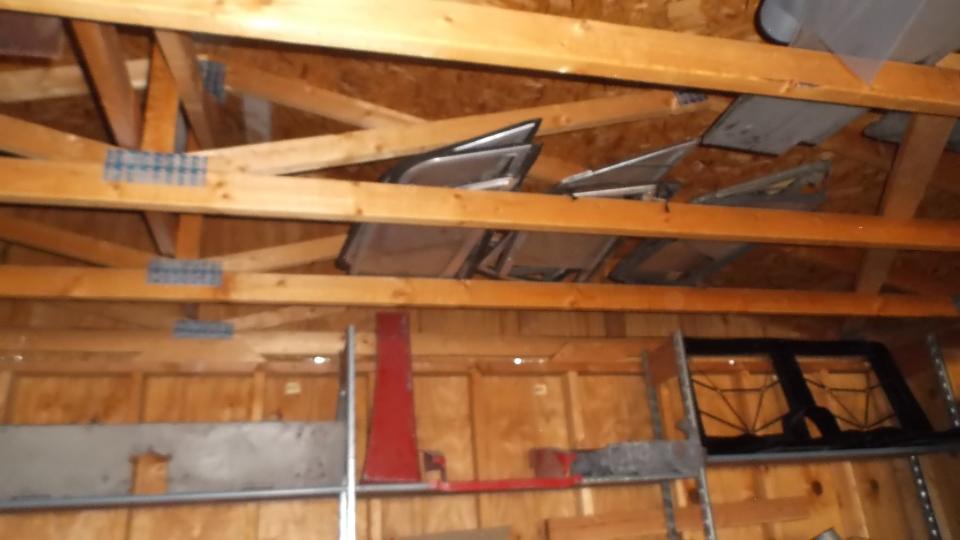 In the far rear corner was another TF chassis, mostly finished. It had a recently restored wooden body tub and lots of light yellow primered body parts hanging around the garage. We moved this one to the RR corner of the garage, and set all of the associated parts on or nearby. By day's end one of the local club members had arranged to buy this one with the intension of finishing the restoration.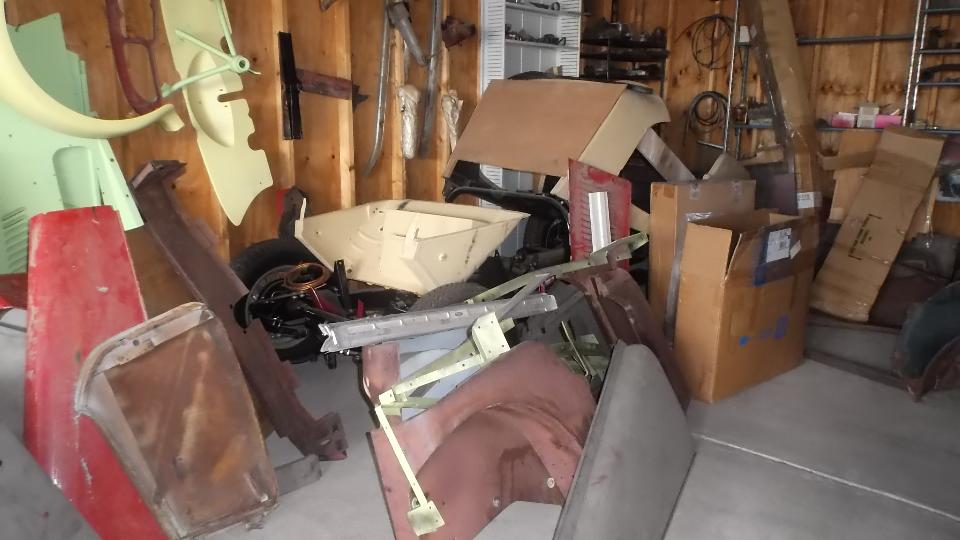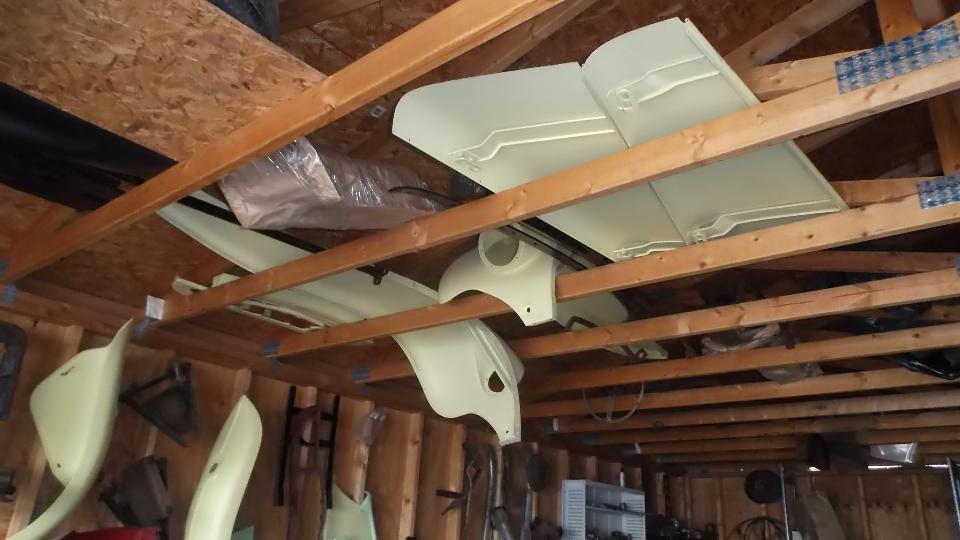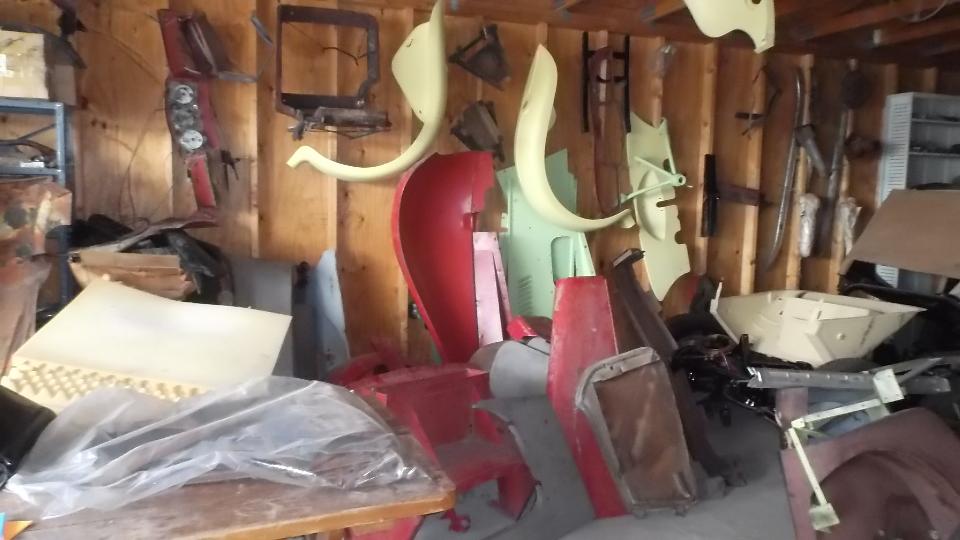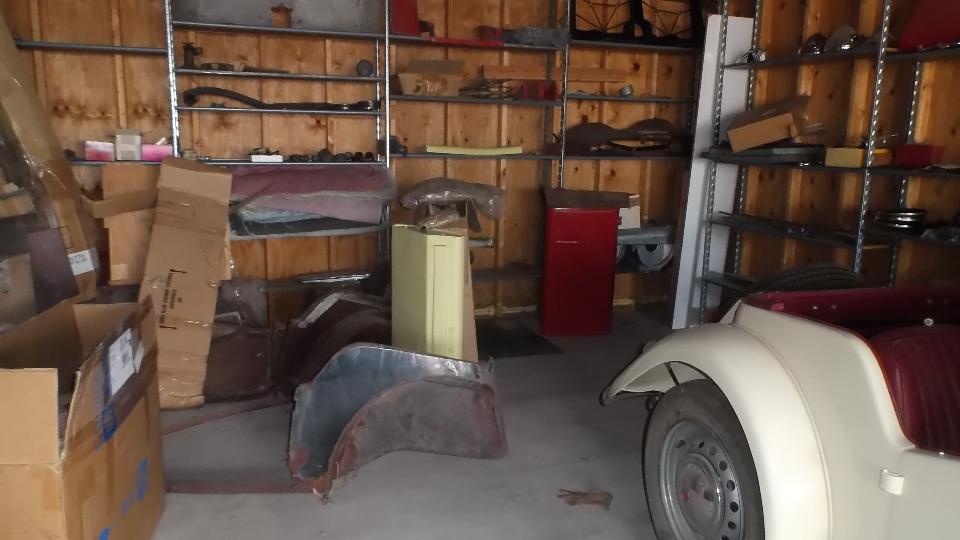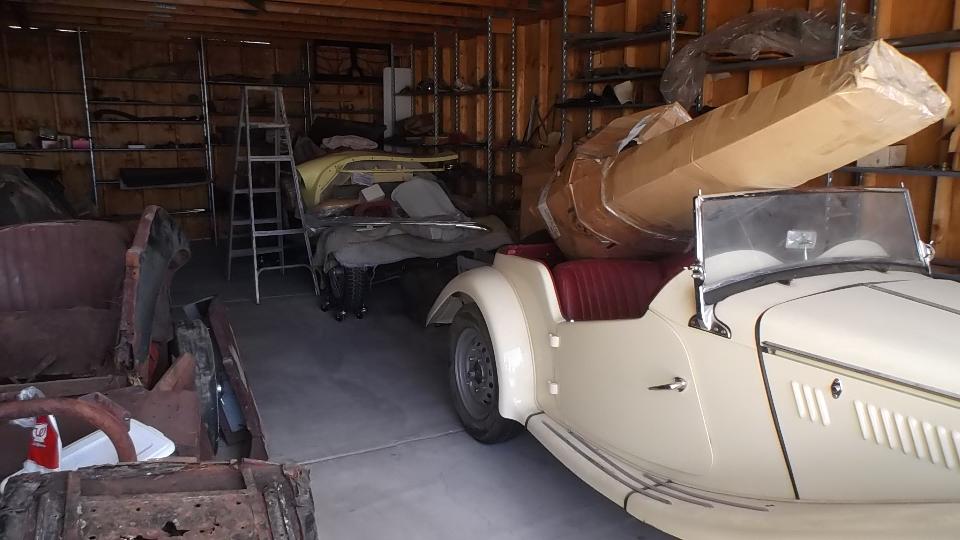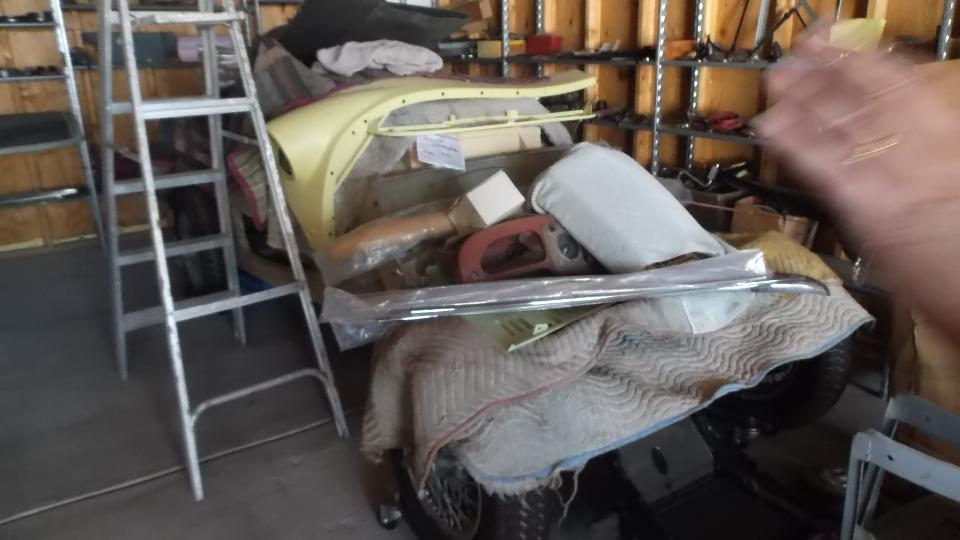 Next up was a TD chassis with engine in place, but totally flat tires, sitting outside. As sad as this one might appear it may be a viable candidate for restoration with plenty of spare part close at hand. This one was moved to the left rear corner of the garage with as many associated parts as we could find. I think we were close to finding enough parts to make a complete car. perhaps not so valuable, but still a good candidate for restoration.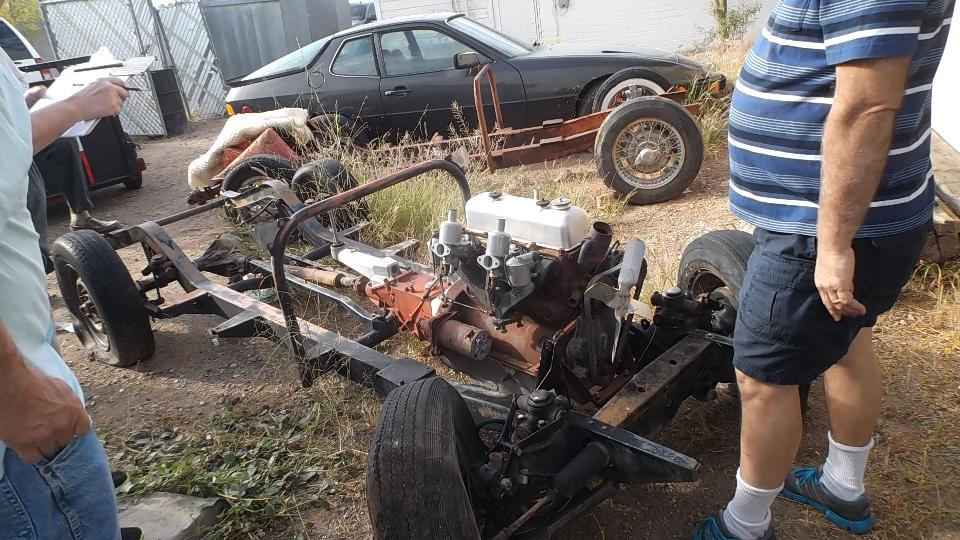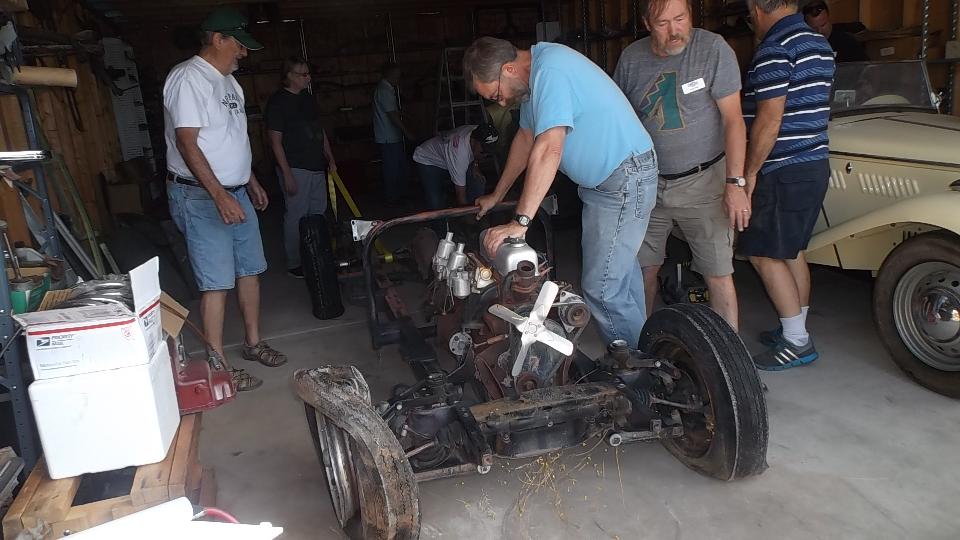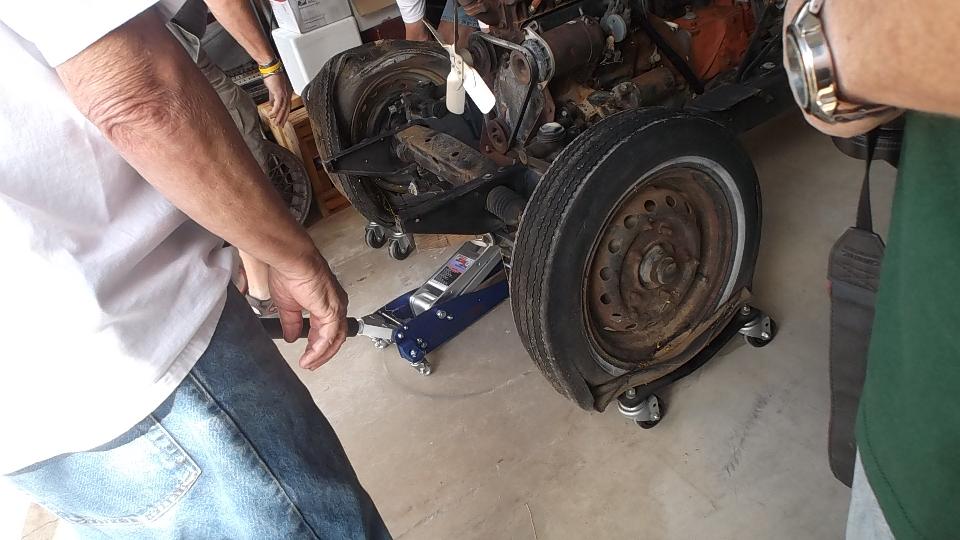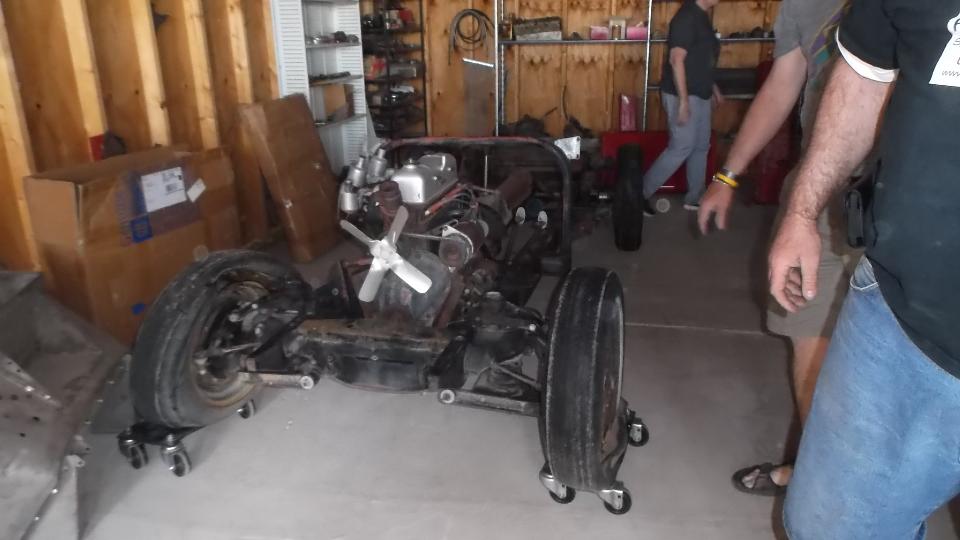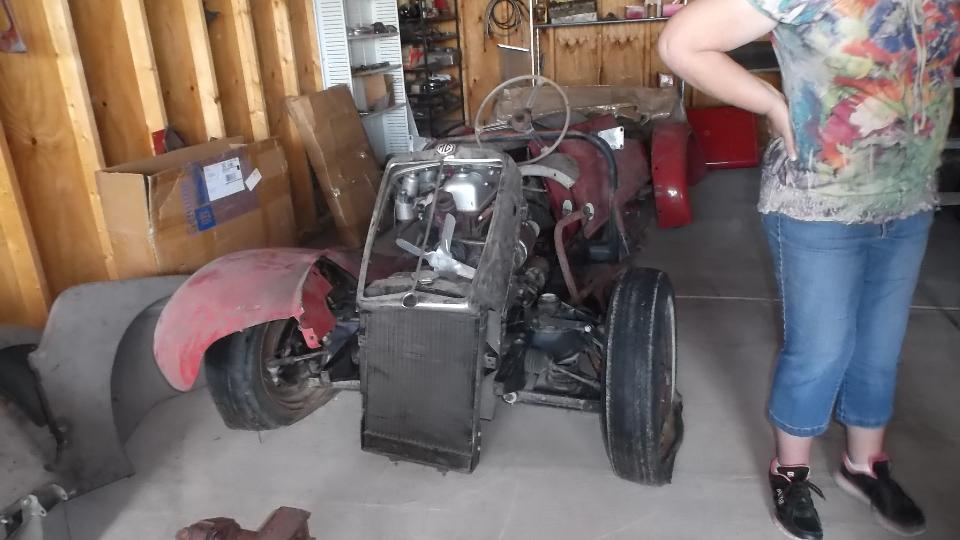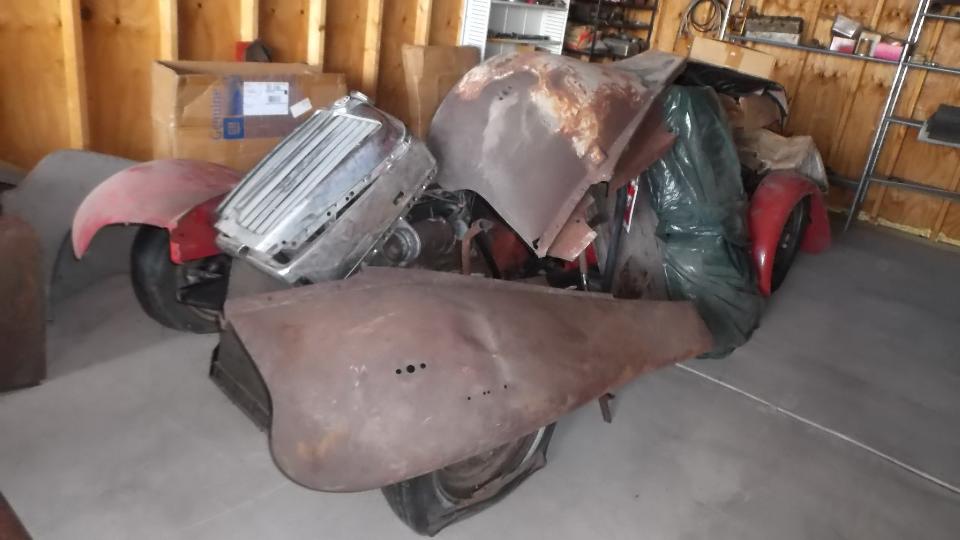 The fourth one was another TF rolling chassis outside with the engine and gearbox inside. This we moved to the left front corner of the garage and collected a many remaining parts as we could find that appeared to be TF parts withoug duplicating anything. This seemed to be a more complete collection that we had anticipated.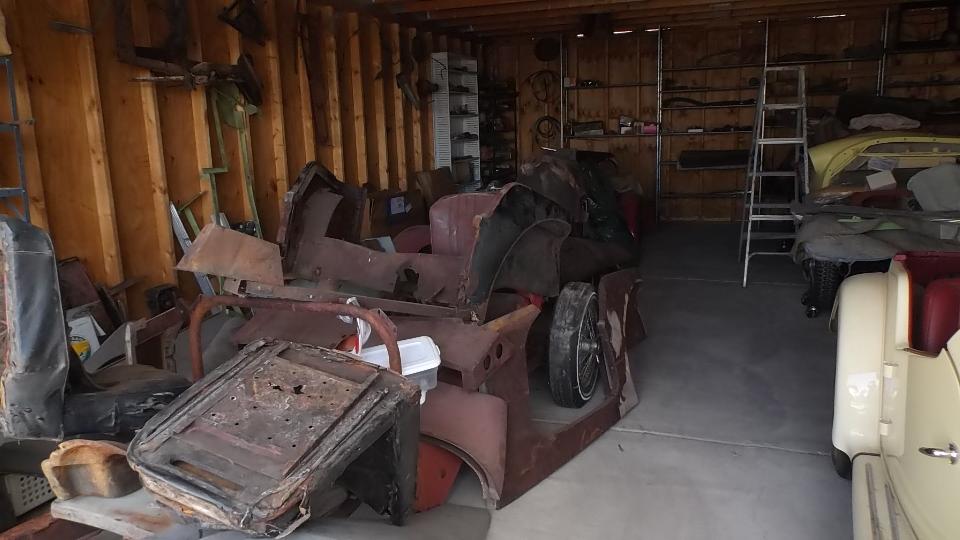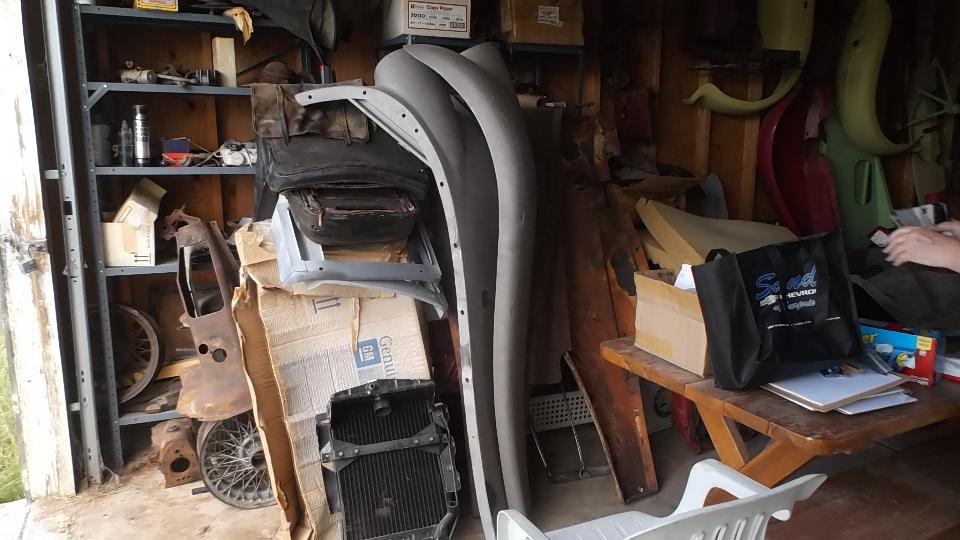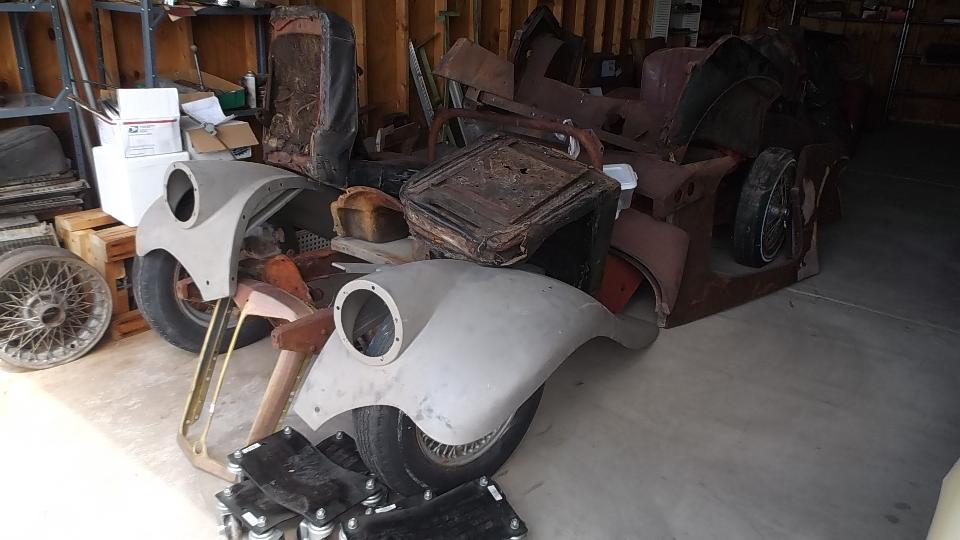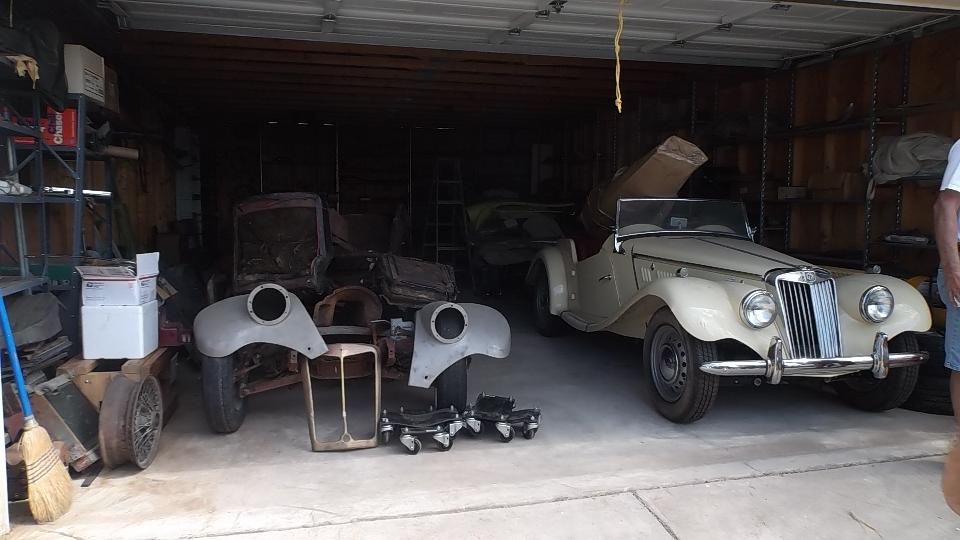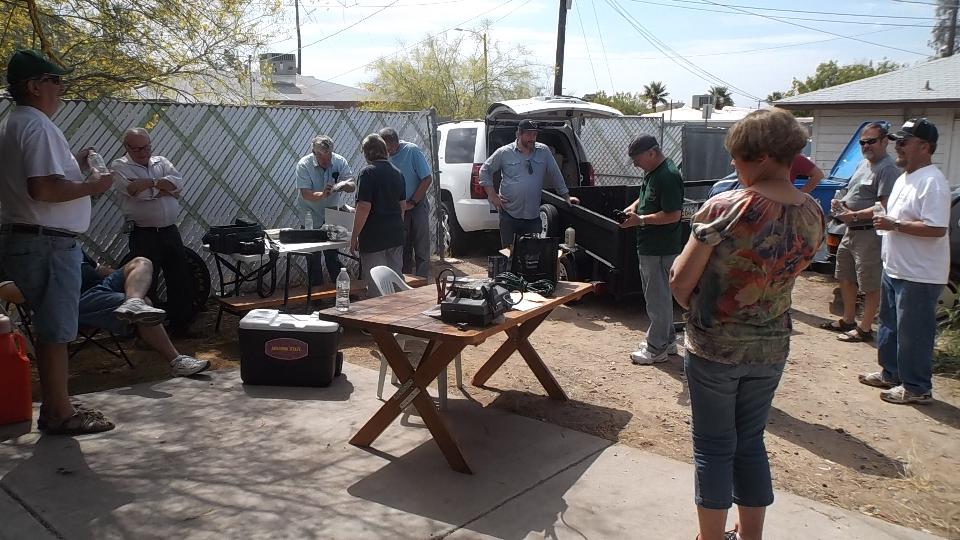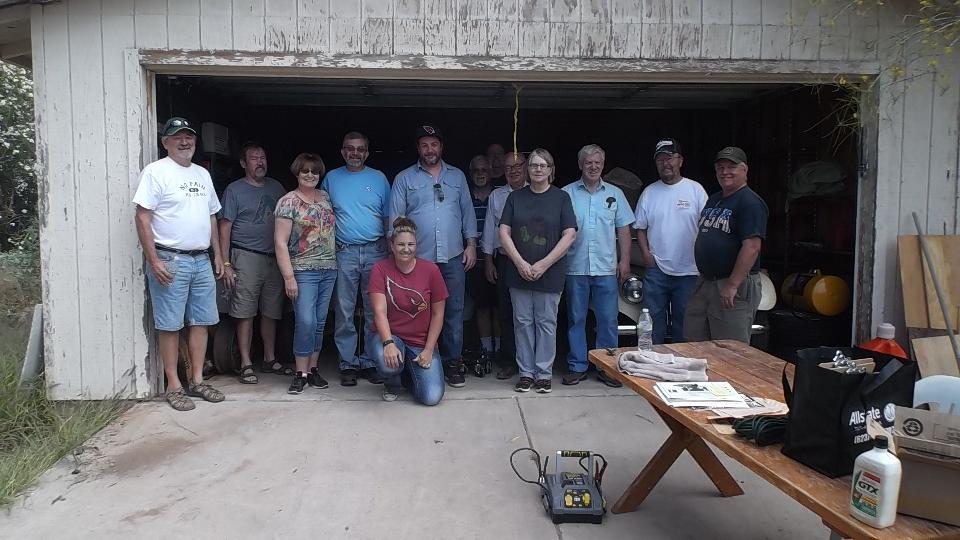 In about half a day we seem to have organized what was originally anticipated to be a two day chore. The buzy bees took a minute to pose for a group shot for the club newsletter.