The MGA With An Attitude
At the Hop
Autocross in the Rain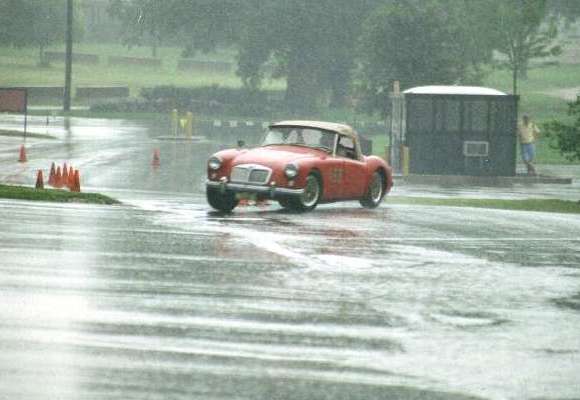 Never say quit !
Never let a little rain dampen your fun. When it's time for autocross, we're going to do it, come rain or come shine. May 23, 1999, Champaign County Fairgrounds, Champaign Illinois. You wouldn't let a little rain stop you from driving on the road. So, .... let's go! Today we had 40 drivers playing fun wet car games.