MGA Photos - Weddings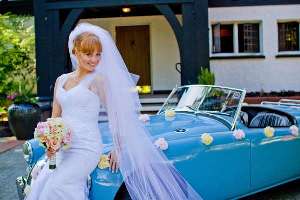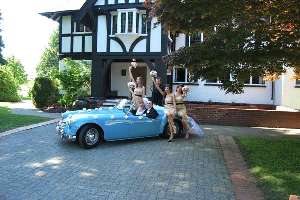 On 09 June 2011, Tom Heath, <!-tomheath at telus.net-> Vancouver, BC, Canada, wrote:
"A photo from my daughter's June 4th wedding, featuring my 1959 MGA that I've owned since 1972. One day as a small girl my daughter Julia turned to me while I was driving her home from a Brownie meeting in the MG on a sunny evening. Her question was 'Dad - when you're too old to drive this car, can I have it'? Preempting her three younger brothers, I guess. Thought you might enjoy - the car was a huge hit with the younger crowd as those MGA lines are timeless"! Our daughter Julia has coveted the MG since she was small. - Tom Heath in Vancouver, Canada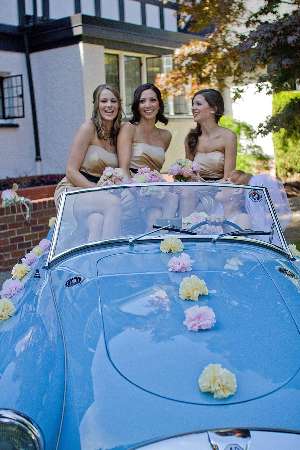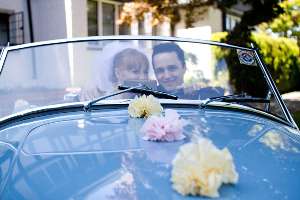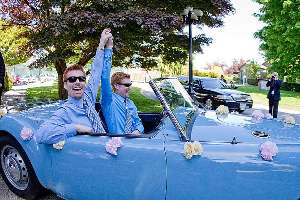 ---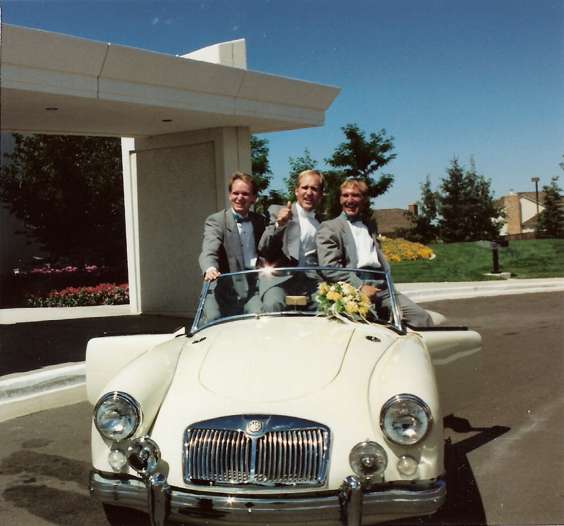 On 09 June 2011, R J Brown in Colorado, USA, wrote:
MGAs make great props for a wedding. This shot from 22 years ago!
---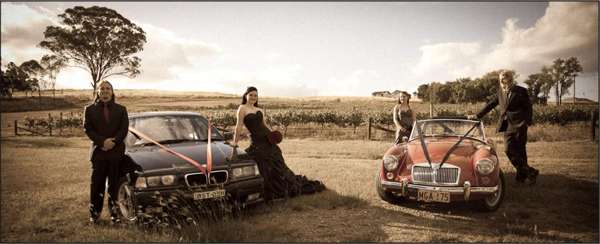 On 20 June 2011, AndrewF in New South Wales, AU wrote:
"My wife and I were married in March, and my Midget didn't quite make it,
so my fathers MGA was used instead. The BMW is my wife's".
---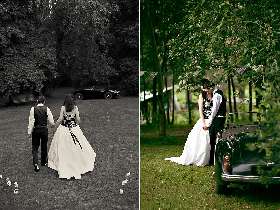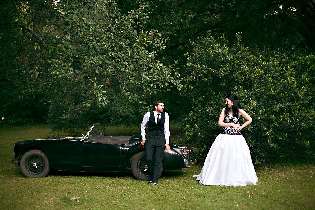 Jane and Aaron in the Blue Mountains, March 2011
---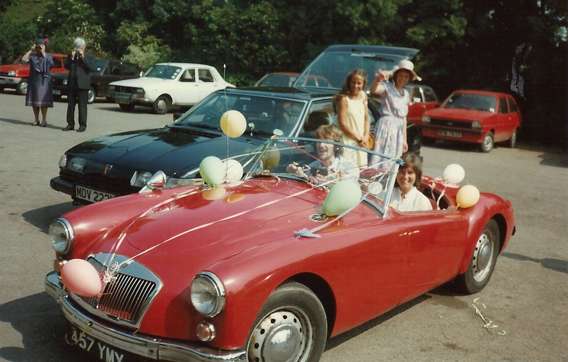 On 25 June 2011, John Francisin Oxfordshire, UK wrote:
"From 1983. Confetti discovered in the bottom of the doors during rebuild just completed. Memories from the day included it being the hottest day of the year, the fuel pump stopped and needed a kick on the way to the wedding service. Then on the way to the honeymoon, 30 minutes after the photo, we had the most enormous downpour with the roof down. We were swimming but laughing".
---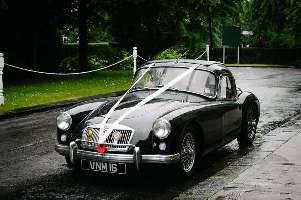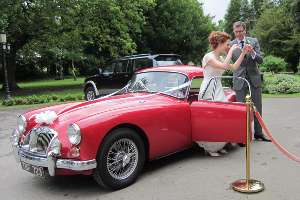 Left from M Elliott in Strathclyde, UK. Right from J H Cole in Hampshire, UK,
"Just to prove that you can get into a coupe in a full wedding dress".
---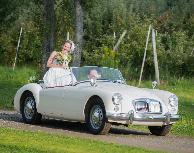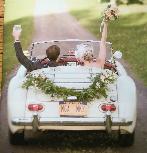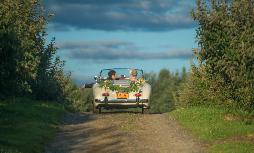 Daughter of KR Doris in Beaufort, South Carolina, chose the MG for her wedding in 2014.