The MGA With An Attitude
LITERATURE for the MGA - LT1
Advertising, Vintage, MG




-- DOHC - D.O.H.C., Test Run at Lime Rock - CD with early infomercial - (books)

-- TC-125 - 'Top Performance' SALES BROCHURE, Apr-1958 - (twincam)
-- TC-126 - Twin Cam SALES PROMOTION Letter, 1-Jul-1958 - (twincam)
-- TC-127 - Twin Cam PRESS RELEASE Letter, 15-Jul-1958 - (twincam)
-- TC-130 - DEMONSTRATION DAY, Launch of the MGA Twin Cam - Jul 14 '58
-- TC-130a - PRESS RELEASE PACKAGE - for Launch of the MGA Twin Cam
-- TC-130c - "Debut by Demonstration" - from "Team Work" magazine - (twincam)
-- TC-130e - "The New Twin-Cam M.G. - from "Motor Sport" magazine - (twincam)
-- TC-130i - "Twin Cams for Performance." - from "Sports Car &amp Lotus Owner"
-- TC-130j - "Trying the Twin Cam." - from "Sports Cars Illustrated" - (twincam)

os Earls Court Motor Show 1958 Debut of the MGA Twin Cam - (13.8-MB pdf)
os MGA Advertisements - MGA Club Holland (42 JPEGs)
os MGA and MG Z-Magnette Advertisements - Rutger Booy (119 JPEGs at last count)
os MGA Contemporary Ads - signs and literature - David Breneman (5 JPEGs)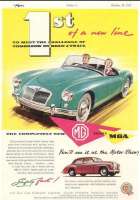 1st of a new line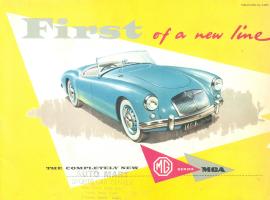 First of a New Line - (publication E5557)
16-page brochure - 8.8-MB PDF file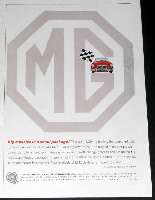 Big muscle in a small package



MGA 1600 your Nearest Dealer



Quicker in an MGA from University Motors Ltd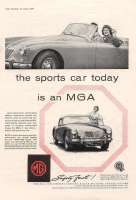 the sports car today is an MGA.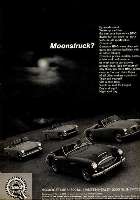 Moonstruck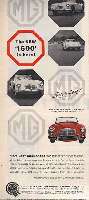 The new 1600 is here.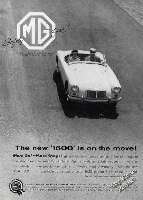 The new 1600 is
on the move.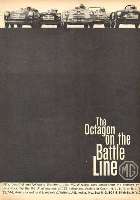 The octagon
on the battle line.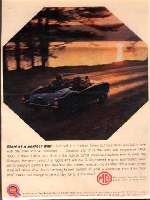 Start of a perfect day.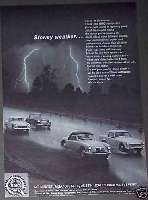 Stormy weather.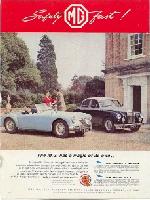 The MG has a magic of its own


Sublime Style In Representation and Sport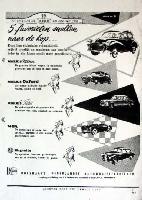 5 Favorites Rush To The Head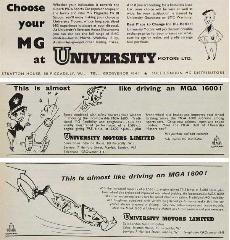 3 ads from University Motors, Ltd.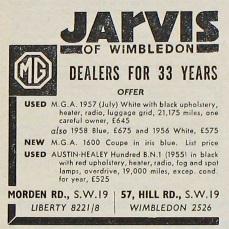 Jarvis of Wimbledon
Cars for Sale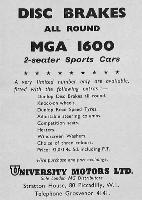 Disc Brakes All Round MGA 1600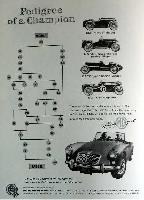 Pedigree of a Champion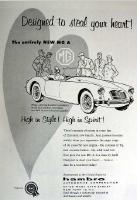 Designed to Steal Your Heart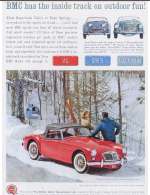 BMC has the inside tack on outdoor fun



Sparks for MG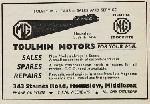 Toulmin Motors



A new chapter in MGA history - the entirely new MG A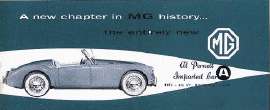 A new chapter in MGA history


The MGA 1600 MARK II


Poetry In Motion


DRIVE THE TRACK-BREED
(publication MG154)