The MGA With An Attitude
Oxford Motorcars
East Providence, Rhode Island
(October 1, 2016)


Saturday, October 1, 2016:
Today we were off to visit Oxford Motorcars in East Providence, Rhode Island. First Saturday every month is Open House, sometimes with a tech session thrown in for good measure. We missed one while we were rattling around New York, so figured this would be a good time to go a little out of our way to hit the right date. There is no shortage of fine motorcars here especially vintage, and predominately British. Some of these are for sale, some are in for service, and some are here for storage. One advantage here is that you can get storage and service (and consignment sales) in the same place. Like a kid in a candy store, this place will make you drool.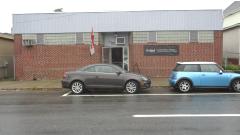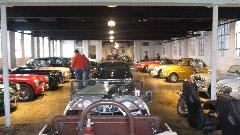 There were surely close to 50 cars in this one building, and I am happy to report at least a dozen MGA in the mix.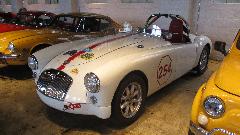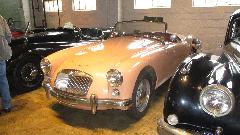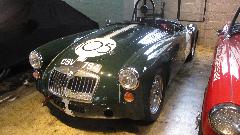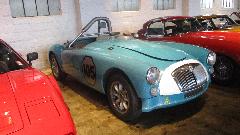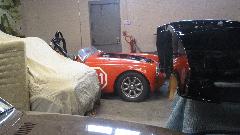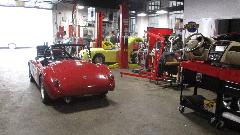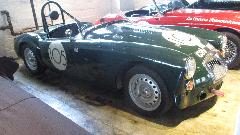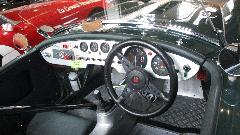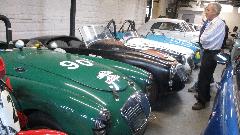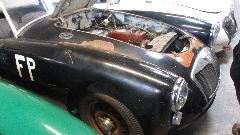 "FP" on the left apparently has a full race history, and as of today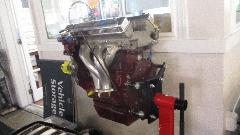 it may be getting a new owner, and enough prep to put it on the street while maintaining the current appearance. Not a Twin Cam or "Deluxe" but it does have the pin drive steel wheels. The Twin Cam engine on display near the office may be a spare.


Plenty more British cars, including a few more MGs.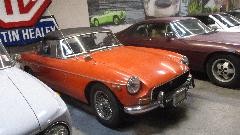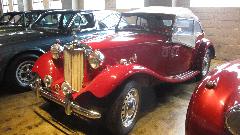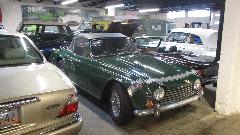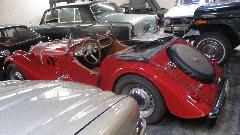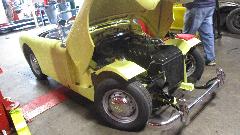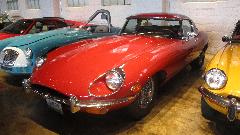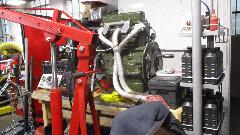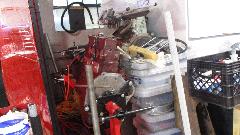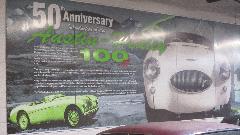 This MGA race car was the subject of today's tech session. It was getting an antifreeze test, fogging of the cylinders, and desiccant plugs in preparation for winter storage. (Uh, antifreeze in a race car? Yup).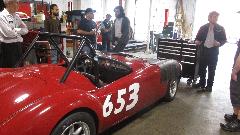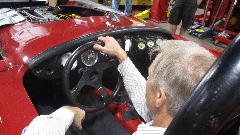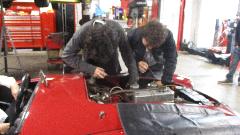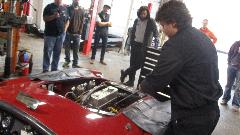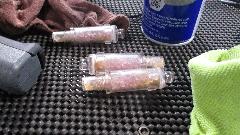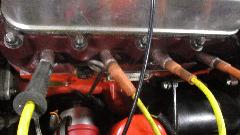 There was a nice MG TC with a Shorrock supercharger. I managed to corner two of the busy crew for a photo.