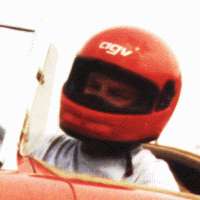 The best attitude is a safe attitude.

This is not just a fashion statement. The safety helmet is the first thing you need to go autocrossing with SCCA. If you don't own one, you may be able to borrow one at the track, but no matter how great your attitude is, you won't get on the track without a qualified helmet.

As a matter of speed and time? Well, it keeps the wind and noise out of your ears and gives you the confidence needed to concentrate on the driving without worrying about your head. And it certainly can't help your time if you can't get past the starting line.