The MGA With An Attitude
WORKS COMPETITION CARS - VT-104_MJB

MJB 167 - Factory Rally Car
1956 Mille Miglia, RAC Rally, Alpine Rally, and 1957 Liege-Rome rally.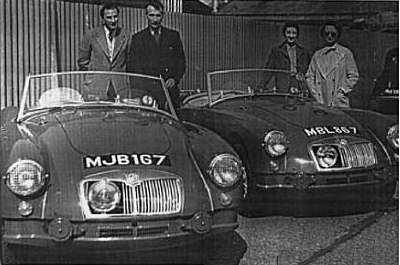 The team for the 1956 Mille Miglia - Peter Scott-Russel and Tom Haig with Pat Faichney and Nancy Mitchell in 'Mabel'.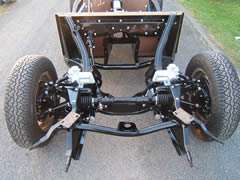 The chassis was being restored by Bob West, due to be done in time for the 2006 Retro Mille Miglia in the actual car. This was the 50th anniversary run of the original event.
Steve Dixon is the current keeper of MJB 167.

Still looking for more information.