This is a course in the installation of an intermittent wiper control unit. This unit can be purchased complete or you can build your own. I have no vested interest in this product, except that I assisted the designer with hookup information for installing it in the MGA.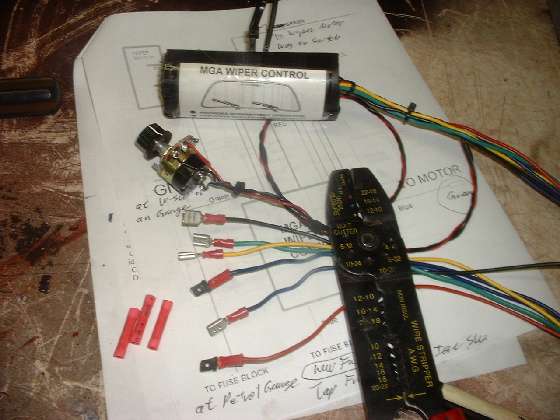 MGA intermittent wiper control unit as delivered

Installation of the MGA Intermittent Wiper Control
For serial tour, just click on the picture above to start,
or follow the green arrows at bottom of page.