The MGA With An Attitude
ELECTRIC MGA 2017 (Limited) Production - ET-303
The MGA EV Roadster
A significant number of people seem to be somewhat enthused about the prospect of being able to order up a new MGA electric vehicle, like it might be tomorrow's production model. With an open mind, you quickly realize this is not quite the case. This one is to be produced by E-Drive Retro.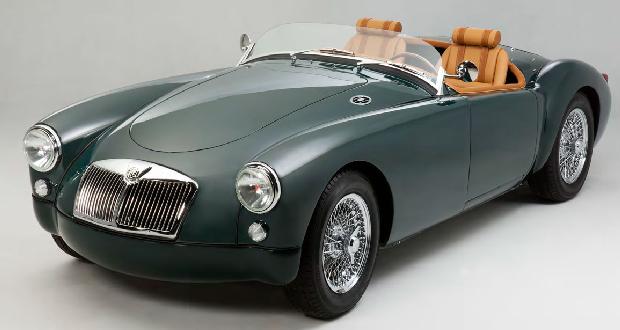 The reason this one exists in the style shown below is because it was ordered in that configuraton by the first customer. If you like yours with a full windscreen, rag top and bumpers, I suspect that might eventually be a more popular model.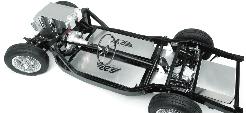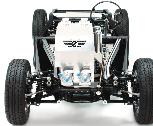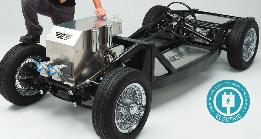 What we really have here is 60 year old car that will be professionally restored ($$,$$$) to something close to original configuration (less power train), possibly including some special configuration on demand, definitely including suspension upgrades ($,$$$), and then converting it to electric operation ($$,$$$). This is the business mode of the company, restoring classic cars and converting them to electric operation with some modern improvements. They do this with a number of different models, apparently all in small quantity, like one at a time after the customer has placed the order with a large deposit. The proposed base price for this electric MGA is in the range of €150,000 (not including personal upgrades, taxes, transportation), about $184,000-USD (base) at time of this posting.

Aside from being hand built customs, this must logically be limited to the number of restorable MGA cars available. So if they ever get into building hundreds or thousands of electric classics, the price is likely to go up as the number of available restorable cars goes down. On the side of wishful thinking, the power unit should become closer to standard configuraton after doing a larger number of cars, so the cost of electrification might eventually fall a bit (while the cost of restorations will most likely increase with time). What it means is, these electric conversion resto-mods will likely always be more expensive than a professional restoration of a classic car to concours perfection. If (when) batteries might undergo another revolution of increased power density, the car may get longer driving range, but would also need to be re-engineered to accommodate the advancing technology. But if you don't mind the price, and you really want to buy an electric MGA, there it is.

There is one more bit of information avaiable, since we have already asked. They are only selling fully restored cars with the upgrades and added cost of the electric conversion. The electric conversion parts will not be available separately, so this is not going to be available for your home conversion project.