The MGA With An Attitude
Brake Light Switch, Mechanical Replacement - ET-255
I am not a fan of a mechanical switch substitute for the original hydrauic brake light switch. However, in light of a recent rash of bad hydraulic switches, this change seems to be somewhat popular. Mike Ellsmore <!-mike.ellsmore at gmail.com-> sends these photos and notes showing the way he did it.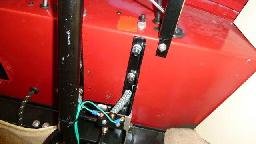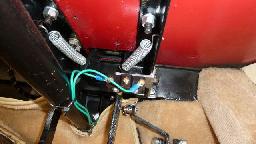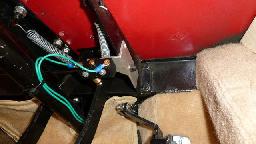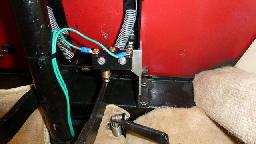 Switch used was a Taiwan made copy of a stanadard Micro Switch.

---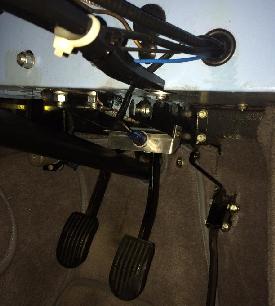 On 2/15/2014, Tony Bratt <!-brattanthony at aol.com-> wrote:
"An alternative brake switch set up for the MGA. I grew tired of changing the faulty pressure switches so had a plate made for mounting a modern 'release = contact' switch. As soon as I brush the brake pedal now the lights are on. I copied one I saw through browsing Google so not my idea but a great solution for the non-purists among us".