The MGA With An Attitude
LED HEADLIGHTS, 7-Inch Round - ET-248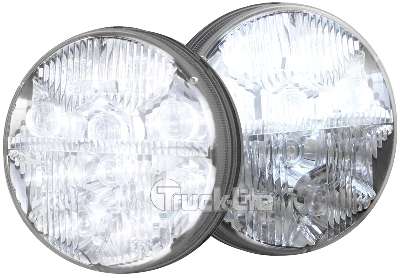 The world's first 7-inch Round LED headlamps, originally built in 24VDC type for the military starting in 2007, now available in 12VDC DOT approved for street use (since March 2009). These are direct replacement for Par 56, H6014 and H6024 lamps, and for the older 7-inch incandescent or halogen lamps (may need the mating adapter plug). 4.5-amps high beam, 2.5-amps low beam.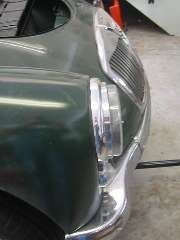 Be prepared for sticker shock. Single source and new, these are selling in the $260-$300 range, EACH (and you need 2). However, with 10,000 hour life expectancy they may go half a million miles switched on in the dark. I recon that's why they were made by Truck-Lite, super rugged and popular for long haul semi trucks. See the Press Release.

You can find these on eBay. With the general price of production LEDs falling like rocks, I suppose the only thing needed to bring the price of these units down to earth would be a second supplier (maybe a Chinese manufacturer). Time will tell.