The MGA With An Attitude
IGNITION SWITCH Key Types and Key Cutting - ET-127

Wilmot breeden keys stamped UNION and different head shapes.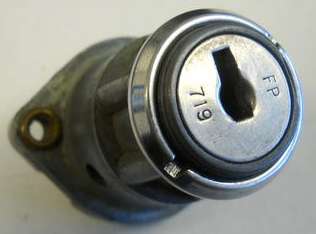 Wilmot Breeden (UNION) keys were used on early Austin Healey, Jaguar, MG's, Morris, Triumph cars and British motorcycles. The key code number was stamped on the face of the ignition switch. Example; FP 735. On later cars, no key code is stamped on the face of the lock insert. For those the owner may find a piece of paper with the key code number in the housing of the ignition switch. The original car owner's for later cars also received a metal tag with the key code number. But all MGA had the code number stamped on ths front face of the lock next to the key slot.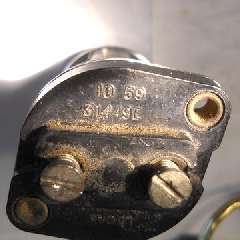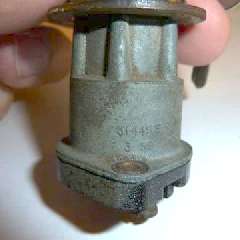 Some key codes and number ranges for keys that can be cut with a hand cutter:

MRN 01 through MRN 50
FNR 01 through FRN 25
FA 501 through FA 625
FP 626 through FP 750
FS 876 through FS 955
FK 876 through FK 955
FT 101 through FT 225
NH 2001 through NH 3000
FR 01 through FR 1080
EJR 01 through 50

For more information, service and parts, see British Car Keys web site.